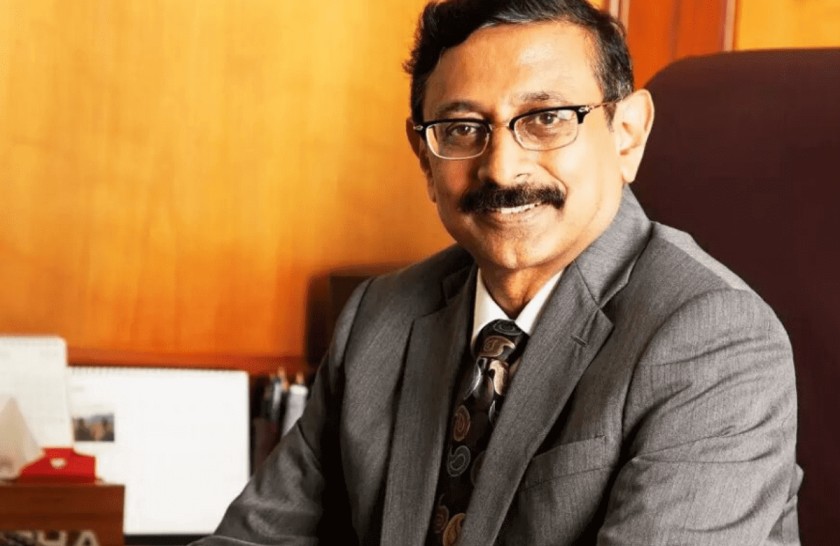 Living in a VUCA world
Mr. V. S. Parthasarathy writes on how responsible industry leaders can meet the requirements of today's VUCA world.
Wearing the Group CIO's hat, only a few weeks back, I had penned an article on ICE, an acronym for innovation, climate change and e-commerce. I feel it is already passé today, such is the speed of transformation in the IT environment. We are living in a VUCA world – a world of volatility, uncertainty, complexity and ambiguity. This has become the new normal and we have to continuously adapt ourselves and be abreast with new developments.
We have moved from merely innovation to 'Innovation and Adaptability' and from e-commerce to 'Experiential Commerce'. Therefore, I believe it is already time to modify the acronym to 'ICE 2' which stands for "Innovation and Adaptability, Climate Change and Experiential commerce."
Research and innovation in IT are bringing newer technologies like cloud computing, big data analytics, Internet of all Things (IOT) etc. These will impact everything but most notably they will affect PPM – People, Processes and Machines.
Bill Gates had said that, "information technology and business are increasingly becoming inextricably interwoven. I don't think anybody can talk meaningfully about one without talking about the other." This very aptly captures the importance of IT in business and how IT is playing a much bigger role in making the business future ready. However, achieving that would call for a change in philosophy of IT teams from simply enabling businesses to help them with a trifecta of 'Enablement, Enhancement and Engenderment.' This is to say that IT should take lead in driving business rather than just enabling it.
From the global Top 100 companies by market capitalization in 2009, only 66 managed to survive in the list in 2015, while, driven by innovation, technology companies recorded the highest increase (177%) in their market capitalization during the same period. Apple and Google top this list, while there are another 10 technology companies in the Top 1000. This reaffirms the importance of innovation and adaptability in current business scenario and it's a clear demonstration of how the world has evolved from cost arbitrage to innovation arbitrage.
Innovation, be it in products, processes, position or paradigm, is unlocking new value for businesses. And channelling it into creative disruption has made some of the most successful business models. In business context, adaptability is an equally important aspect. In the past, scenario planning was a powerful tool in a strategist's arsenal, but today, scenarios are changing at an exponential rate, not a step-by-step linear fashion.
To survive in such an environment, businesses have to be adaptable, which I believe is a combination of agility, ability to adapt to changes and resilience, ability to keep going in face of adversity. Just like an orchestra, where all instruments have to hit the right note at the right time or risk pandemonium. Similar analogy applies to the business, if the company doesn't keep up with trends, catching up will be expensive and if it's too early it will incur huge investments. Those who change 'as' change happens, not before or after it, will be the ones who succeed. Just like a surfer has to ride the wave as it comes, otherwise he risks being under the wave or fall flat.
Earlier, innovation had a different dimension and could be done at its own pace. Today, it is about riding that wave and having the tools to do so. Each wave will require different types of surf boards and other tools.
Climate Change
A lot of people today are talking about global warming, the hazards from increasing carbon emissions and a need for sustainable source or renewable source of energy. The environment as we know is changing fast but, change is happening with much more vigour in the business environment as well – in business models, customer interface, regulatory requirements and many more areas. The important thing for businesses here is to be conscious of and to understand these changes.
A lot of businesses are moving to electronic platform but if they don't understand and account for climate changes inherent in the business model, they are going to face a huge amount of turmoil. An automotive company has to understand the impact of its business model on climate change.
Another buzz word today is driverless cars. Businesses, therefore, have to understand the context of these changes and adapt accordingly. A more delicate climate change is happening at our workplaces. We have four generations (baby boomers, GenX, millennials and GenZ) working together, and each come with a very different approach. This is especially the case with millennials and GenZ, in part due to digital advancement. This diversity in mind-sets has both its challenges and opportunities. We have to be open to these changes and apprehend the opportunities which presents itself.
In today's business environment, it is of utmost importance for a business to understand and to some extent anticipate also, the change in its climate, and align its strategies and priorities accordingly.
Experiential Commerce
Today, selling your products and services through a web-page or a mobile app is in. Everyone is trying to ride this wave without understanding it completely. What people are often overlooking is the fact that things are not going to change dramatically as far as experiencing the product is concerned. If a person wants to buy a car, he would like to sit inside it, take a test drive, to see whether it meets his needs. This experience is important for him to be convinced to invest in that car. A virtual reality room too, cannot provide him the same experience. This concurs with my point that the digital arena will wrap itself around the business model (brick-and-mortar shops) and not replace them. Those who comprehend this upfront will succeed faster and these will be the built-to-last companies. Whereas, those who simply slap e-commerce on top of their business, what I call 'un-experiential commerce', will be riding two horses at the same time and will find it difficult to manage in the long run.
However, the direction is very clear, digital is going to play a much bigger role in business as space availability shrinks, working from office becomes difficult and many other reasons. E-commerce obviously will be a big chunk of this new change, but it has to be experiential-commerce. Though there may only be a subtle difference between the two words, the business models may be very different. It may mean different answers to the question how do you complete a consumer's experience? For an online clothes retailer, the consumer's need for touch and feel can be satisfied by providing a return policy without any cost dimension. The experience then is complete and the model is good enough to replace a brick-and-mortar showroom.
However, even here I am given to understand that many stores now offer immediate pick up from the 'brick unit' and hence the brick will complement the click. To conclude, the success of any e-commerce venture would largely depend on their ability to provide the consumer with a complete experience. Eventually, players which wrap around digital, e-commerce and analytics to give customer a complete experiential commerce that they need are the ones which will win. And often it will be organisations which are innovative and adaptive and look at these two megatrends of climate change and experiential commerce with a hawk's eye. Only the paranoid will survive and thrive in this new world.
Mr. V. S. Parthasarathy (Partha to all) is currently Vice Chairman of the Board of Allcargo Logistics. He wears many hats and is actively engaged in the upliftment of poor women from rural and informal sectors.
He has served as the President of Mobility Services Sector, Mahindra Group. He was also the Group CFO & Group CIO at Mahindra Group for 7 years.
He has worked closely with the Ministry of Finance through CFO Board, and on global advisory boards for CISCO/ SAP.