Analyzing the implications of India's Logistics Policy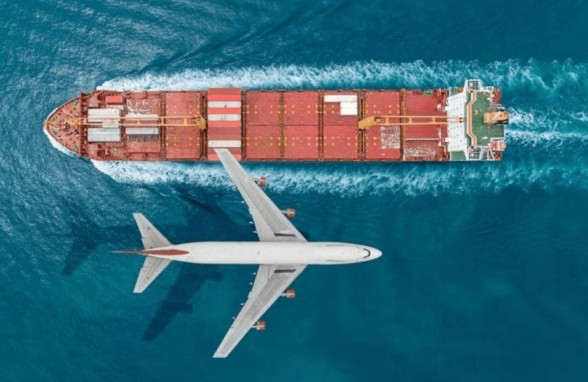 India's rapidly growing economy, at 6.8% growth and $3.45 trillion GDP, seeks to transform logistics for global competitiveness.
India is the fastest growing major economy in the world with a current growth rate of 6.8% and expected to rise to 6.4% in next fiscal year. With the current size of Indian economy at $3.45 trillion it ranks 5th among the world's economies. While indicators like Gross Domestic Product (GDP) per capita and per capita income are still below global averages, an important question arises what we can do to transform this situation rapidly and cater to the aspirations of large young population of our country? The solution lies in an exponential growth of the economy, only possible by making our economic activities (manufacturing as good services) much more competitive in the global market.
A signification amount of cost and time are involved in transportation of products which results in added costs. If cost and time are reduced the product becomes cheaper. In the global scenario, even a small change in product cost may prove to be a boon to the demand for that item. Currently, India's logistic costs are somewhere between 13-14% of GDP whereas in many developed or developing countries, such as the United States (US), Netherlands, this ratio is less than 8%. Even in the case of China, this ratio is significantly lower than in India.
Indian government has focused itself on this objective and a very significant step towards this direction is the National Logistic Policy (NLP) launched by Prime Minister (PM) Narendra Modi in year 2022. This policy if implemented efficiently, has potential to transform the logistic sector in India and make Indian manufacturing sector more competitive in the global markets. Manufacturing being a labour-intensive industry has the potential to generate a large number of employment opportunities for Indian youth.
For any economy, whether transportation and logistics costs are competitive compared to rest of the world or not, can be understood by Logistic Performance Index (LPI). The LPI is an index developed by the World Bank. It is based mainly on 6 major factors i.e., reliability (in terms of time), quality (of infrastructure), efficiency (in terms of paperwork), competence, services (digital tracking and tracing) and ease (arranging cost friendly shipments). As per the LPI, India's rank in 2018 was 44 which is not satisfactory as we are aiming for rapid growth. For the period 2012-18 the mean LPI score, India scored 3.22 and ranked 42 whereas China was at 27, US 10 and Germany ranked 1st in the ranking (World Bank). As per World Bank LPI's report, among all the aspects, India's performance is worst in the category of timeliness followed by infrastructure and customs (regulation). Under the present NLP, the government is focusing on four key aspects of logistic sector, namely Integration of Digital System (IDS), Unified Logistics Interface Platform (ULIP), Ease of Logistics (ELOG) and System Improvement Group (SIG).
The PM Gati Shakti plan has a very important role in NLP as world class infrastructure is the base for low cost and reliable logistic systems. Indian government under the leadership of PM Modi has transformed the road network through record breaking construction of highways and expressways across India. In railways, we are also observing a much-needed capital infusion in the last several budgets, electrification of all broad-gauge rail lines is expected to be completed soon and with dedicated freight corridors, railway is becoming a cost friendly alternative for Indian industries. Inland Water Transport (IWT) is also a transport mode which can be a game changer for the Indian logistic sector. Through IWT, transportation of goods is possible at a very low cost. For harnessing the potential of this sector, government is constantly putting the much- needed efforts and trying to develop National Waterways (NWs). Currently share of IWT is less than 2% which should be increased to 12-15 % in next decade. It will not only cut the cost but also reduce the energy demand and hence reduce the import bill of country.
Under NLP, the government is also developing a Unified Logistic Interface Platform (ULIP) through which all logistic services will come under a single umbrella. It will enable the users to access the services on a single platform and ease out the logistic related services. Ease of logistic services (E-log) has also started to address the hurdles before industry. For understanding the relevant concerns of logistic users and logistic service providers, system improvement group will work as troubleshooters for the sector and keep improving and reforming the system. It should be noted that the hallmark of the current policy is not to work on one-time reforms but develop a continuous reform process using feedback from all the stakeholders of that particular sector.
It is important to understand that improved logistics in India, will not only help the industrial sector and employment generation in secondary sector but is also vital for giving a push to India's vast agriculture sector. As most agricultural products are perishable, a low-cost and time-bound transportation of these goods from one part of the country to another will help farmers extract a higher value of their produce. For example, my home state Uttarakhand has climatic conditions in which many exotic fruits and vegetables, as well as floriculture, can give sustainable employment to farmers and their families but it is possible only when their products reach right places, i.e., metropolitan cities, where demand for these products is very high. During his speech on the launch of NLP, the PM also stressed that over 35 cold storages and muti modal hubs are being developed at under construction airports for improving logistic services.
The government is holistically approaching the logistic sector by improving infrastructure such as roads, railways, IWT, and airports; developing logistic hubs, and digital services related to sector. It will directly boost the Indian economy in both primary and secondary sectors and in the services sector indirectly. When the current government talks about Sabka Vikas then there is no better example than transforming logistics in India. This has the potential to improve income of farmers, is helpful for industries and generates a large number of employment opportunities for the youth. But there is still a long road to be covered in terms of achieving 8% logistic cost to GDP ratio and securing a top 10 rank in LPI among all the countries of the world. However, the sky is the limit and the march is on.
Written by Shaurya Doval, member, Board of Governance, India Foundation.