Can India succeed in achieving its semiconductor dream?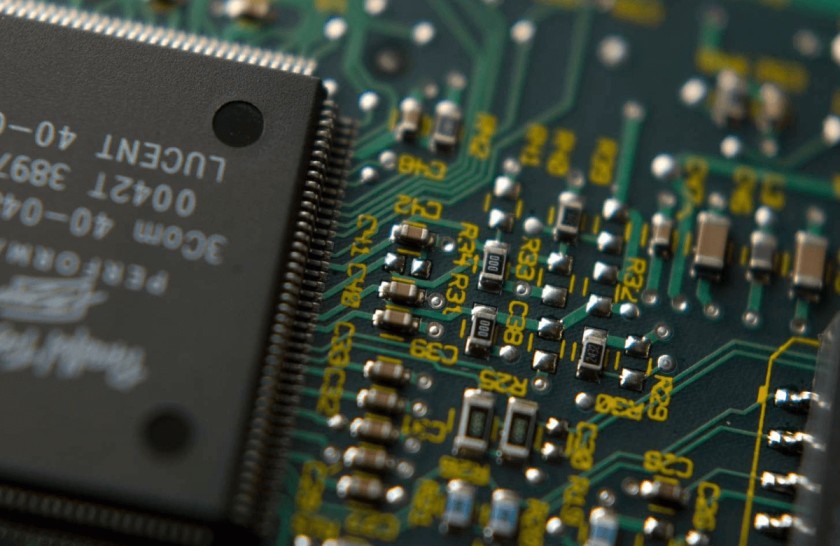 As global chip demand soars, India's $10 billion semiconductor incentive plan faces fierce international competition for a slice.
What's the most critical piece of electronics in the modern world? No prizes for guessing—it's the chip, a tiny slice of silicon that has billions of integrated circuits wired into it.
So, what happens when there's a squeeze on the production of chips? Mayhem. That's what happened during the Covid-19 pandemic, when chip production fell. Automobiles were the most visible casualty, with manufacturing plants unable to churn out cars, dealers' inventories running empty, and full factories shutting down around the world. Many other industries were also affected, globally and in India, according to a detailed report by Nidhi Singhal for Business Today.
And so, what do you as a country, as a government, do? Well, you either wait in queue, hoping that the supply lines are able to meet your demand soon. Or you take the plunge and jolly well build the darn thing in your own country. It takes a brave government to go over that ledge because building an ecosystem that manufactures chips is a treacherous, painfully long, and no-guarantee-of-the-harness-holding-up kind of bungee jump in the dark.
And so it was that in December 2021, India announced an incentive plan of around $10 billion (Rs 76,000 crore) to attract firms that would help the country build an ecosystem for chip manufacturing. But, guess what. In February 2022, two months after India's move, the EU said it was mobilising €43 billion in incentives to augment its chip industry. And in August 2022, the US, the world leader in chip manufacturing, announced a subsidy plan of around $52-billion. What's got them moving? Semiconductor is a high-stakes game, both in terms of money—its market size was pegged at $600 billion in 2021 by McKinsey, and is projected to grow to $1 trillion by 2030—and also in terms of control over critical electronics components that drive the global economy. Be it the US, Europe, Japan, Korea or India, everyone wants to have a share of the pie.
In the past, India has been content with contributing R&D to the chip industry. Never before has it been serious about fabs. But now, when it has, the world doesn't seem ready. The lure of subsidies in their 'home' countries has cajoled leading chip firms to commit monies there. For example, Intel has promised to invest $20 billion to build a mega site in Ohio, and another initial investment of over €33 billion for R&D and manufacturing was committed to the EU in March 2022.
And so it is that India's semiconductor mission hasn't received the start the government needed—none of the leading fabs like TSMC, Intel, Micron, etc. applied in the first round of applications.
Three applications came in, mostly from consortiums, including International Semiconductor Consortium (ISMC), the Vedanta-Foxconn joint venture, and IGSS Ventures. The problem is, the government is also taking its time to evaluate these applications because of the complexities involved. For instance, ISMC's proposal looked promising from day one, but government approval hasn't come through 12 months after it was submitted. With Israel-based Tower Semiconductor as one of the partners, this application was a no-brainer. Tower had manufacturing-grade technology, experience in setting up fabs, and even clients to draw business from. What put a spanner in the works is that in February 2022, Intel announced Tower Semiconductor's acquisition that is expected to be completed in the coming months. Now, both ISM and MeitY (Ministry of Electronics & IT) are cagey about Tower's new owner Intel pulling out of the consortium, considering its investments in the US and EU. Also, Intel has no plans to set up a fab in India anytime soon.
Does that mean India has no hope? Well, not exactly. "India's incentive programme is substantial. The $52-billion Chips Act passed by the US and the roughly €40 billion planned by the EU will be larger. But India is starting its chip manufacturing sector from a lower base. So, $10 billion will provide a substantial boost to the country's chip-making capabilities," says Chris Miller, Assistant Professor of International History at the Fletcher School of Law and Diplomacy at Tufts University.
The sensible thing India did was to focus on the segments from where the bulk of the country's demand will come.
Another area that experts suggest India should have a more proactive policy around is in compound semiconductors, which are used to enhance the performance of electronic circuit designs and power devices.
Given that India is starting its fab journey from scratch, there are several complex tasks ahead. Once a fab is approved and construction commences, new challenges will emerge on the lines of sourcing raw materials, skilled workforce, and generating enough orders to be profitable, to name a few. Within raw materials, India will need a variety of high-purity gases and wafers to fabricate the chips. Getting the input supply chain in place for the right raw materials is no easy task. Initially, India would have to import these from overseas sources, but with time, it could focus on bringing some of these supplies in-house.
Then, although India is an engineer-rich country, it still doesn't have sufficiently skilled engineers in chip manufacturing.
The biggest challenge, though, is 'filling a fab' with chip orders. Every single fab built in India would need a high volume of chips to utilise the fab capacity fully. If a fab is not run at over 90 per cent-plus capacity round the clock, chip costs go up. So, getting a yield of 90 per cent-plus to provide attractive prices to high-volume customers, especially for mature technology nodes like 28 nm, has to be worked upon.
These challenges are solvable only if the government is quick in taking decisions. Industry veterans fear that if the time taken even before fab approvals is this much (already over a year), and that too with no real progress on the ground, it is scary to think what kind of delays would occur in solving challenges that are likely to come up once things get rolling.
Over the past decade, China has been scaling up its semiconductor industry. To clamp China's growth, the Joe Biden-led administration has imposed restrictions on selling chips and manufacturing equipment to the country. While the idea is to impair Beijing's military and technological capabilities, some hope the ban could benefit India.
Also, in a recent development, the US and India are enhancing bilateral collaboration for the development of a semiconductor design, manufacturing, and fabrication ecosystem in India. A task force is being formed between the US Semiconductor Industry Association (SIA) and IESA with participation from the Government of India to assess near-term industry opportunities and facilitate longer-term strategic development of complementary semiconductor ecosystems. This task force will recommend to the Department of Commerce and the ISM on opportunities and challenges to overcome to strengthen further India's role within the global semiconductor value chain and provide inputs to the US-India Commercial Dialogue.
This collaboration could be a win-win for two reasons. India can be a talent pool for a domain already struggling to find employees globally, especially for the fabs that companies like TSMC or Samsung may be opening in the US. In return, the US government could signal to companies like Intel that it supports them doing mature node technology transfers (licensing) to India. This will solve many of India's starting troubles.
For India, two things are crucial. One, it has to find its sweet spot in the global chip manufacturing ecosystem. And two, it has to move fast. Lest a golden opportunity slips out of its hands.