CFO to Entrepreneur: Journey from managing the finances to managing a new company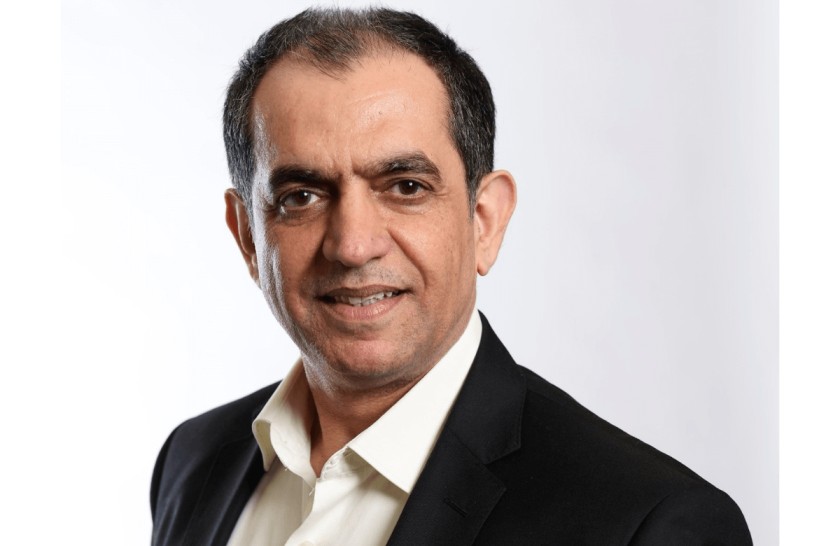 Yogesh Dhingra dwells on his stint as a successful entrepreneur and how CFOs can embark on this journey.
Entrepreneurship is a way of giving back to society. It is a leap in terms of a transition that solves a problem, builds a bridge, and creates something that is needed by the people and society at large.
From CFO to entrepreneur: the journey has made all the difference
After my fairly long experience in the logistics industry, my path into entrepreneurship came naturally. When I joined Blue Dart in 1992, it was a promoter-owned business and the DNA of the company encouraged us to take ownership, accountability, and independence at work as we collaborated closely with the promoters. I believe this culture continued even after the DHL acquisition. As a result, it had given me a holistic view and perspective of the business dynamics, how various functions worked together to give the best experience to the customers. I was appointed as a Chief Financial Officer in a short span of time. It was a milestone in my career, an achievement to be a CFO of a listed company at a young age. Subsequently, my responsibilities were extended to that of a Chief Operating Officer, and a Chief Strategy Officer. These are the type of positions that entail the essence of being an entrepreneur.
The way we worked 20 years ago and how we are working today, are practically identical. But certainly, having the ownership of your own business and the success that comes along, has a lot more upside. It is a chance to create wealth and opportunities for yourself and your team.
It also reminds me of an earlier coverage by CFO India several years ago, that was articulated by the then dream and aspiration to be an entrepreneur someday. And as life comes to a full circle, today, I am extremely happy to pen thoughts in the capacity of an entrepreneur.
A revolutionary phase for start-ups
Being a logistics industry veteran, I was well-versed with the customer base and the pain points, challenges, and ways of working. I founded SmartExpress with a seed capital of Rs 100 crore to build a robust platform where our customers could avail high-quality logistics services and products at a highly competitive price and get all the services that were not available in the market. For me, it's an opportunity and a way of shaping the future of the people who helped me to reach this point in my life. Smartr Logistics expanded its footprints to 60 cities within three-four months of commencing operations. It's the effort and hard work of my team. Therefore, where big companies make a fortune for the top management, I whole-heartedly plan to extend and share profits with over 150 employees through attractive ESOPs. I believe that adding value to people's lives is one of the many responsibilities of a leader.
CFO's role can never be compromised
The role of a CFO has evolved where there needs to be a balance between the erstwhile traditional school as well as the modern-day outlook, that involves thinking for tomorrow and being ahead of the curve.
Today CFOs are not merely number crunchers but strategic enablers. If CFOs combine their financial management expertise, knowledge, and industry exposure with business expertise, they can introduce a culture of healthy debate and constructive feedback at the board level.
People often ask me if the transition to being an entrepreneur bias my outlook on finance and the role of CFO today, but I deny that claim. It is the CFO who puts together a strong foundation that blossoms into a scale-up or growth strategy.
The world's most well-run businesses have a CFO-CEO duo attached to their foundation. A powerful partnership between the two hinges on effective communication where a CFO serves as a sounding board for widespread changes. The CEO can seek help from the CEO to evaluate the risks and validate the decisions. I've made sure that this culture of symbiotic partnership is nurtured at my organization.
Innovation culture: embracing the power of ideas and technology
Today, innovation and technology have emerged as key enablers of business success. New-age companies in education, fashion, fintech have significantly higher levels of valuations as compared to some of the established and legacy companies with bigger assets and higher revenues. I think the key learning is to be futuristic. This is where innovation or technology teams can partner with CEOs and CFOs to execute the ideas that can bring efficiency and efficiency to the business model. It is the idea that makes money and not merely the production process.
Every organization has two alternatives in terms of IT investment- either to develop an in-house IT infrastructure or to take advantage of EIPs, which are available at variable cost structures. For example, if we compare an organization that keeps aside INR 300 crores for IT investment with the one that spends around INR 10-12 crores a year, the latter with the variable model, would fare better. In this case, the technology/tools will be updated continuously and faster by the provider. There are a lot of high-quality software available in the market as pay-per-use models across various functions. This is where the role of finance comes to determine which solution fits the requirement- In-house or SaaS.
Many successful companies have adopted the SaaS model and we are going to do the same in our start-up. We've planned to go ahead with the pay-per-use model, and we have allocated a large amount of money for innovation. We have also planned to deploy a QR code model, which is a far superior technology to a bar code. However, I feel that the Indian logistics industry is not prepared for it yet. Nonetheless, my organization is working towards upgrading the entire logistics ecosystem in the country.
Passing on the baton to youth
There is a lot to learn from the young engineering and management graduates, as I have realized during my interaction with some of them. While the experienced and veterans understand the process, protocols, and practicalities of business, these youngsters infuse fresher and Smartr ideas that make the organization efficient and effective, innovative, and future-ready, thus enabling a faster growth trajectory.
I derive my inspiration from Narayan Murthy who was of the view that the seniors need to move out and make way for the younger generation to take over. So, he chose to act as a mentor instead.
So, that is where I see myself in the next 10 years – as a mentor to the young team who would take over because at the end of the day, youth is the future, and spending time with them is a leader's undertaking. Fostering a culture that nurtures budding entrepreneurs is something that I believe in. The faith we show today will be the strength tomorrow.
Meet the author:
Yogesh Dhingra is the Promoter, Managing Director, and CEO – Smartr Logistics (a trademark of Smart Express Pvt. Ltd.)
Edited by Shivani Srivastava, Senior Editor, CFO India.