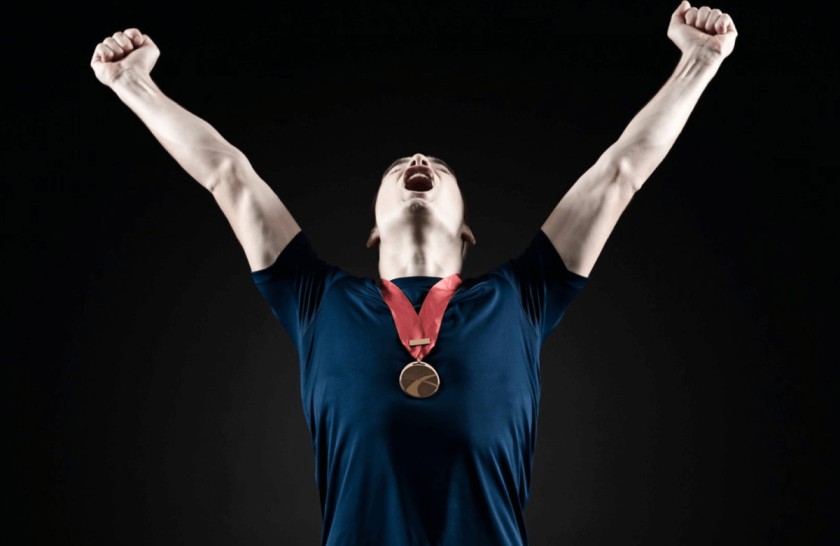 Decoding a winner
Pain from past experiences can be a great driver to make us want to excel in our field.
In December 1991, during the Balkan wars a cattle herder called Luka was caught by a group of Serbian militiamen; marched off with several others and summarily executed for not being a Serb. His home was torched, and his surviving family became refugees in Croatia. Why this story interested me was that his skinny, withdrawn grandson, also called Luka, grew up to captain Croatia's national football team and led them to the World Cup finals. But for years, he languished; growing up in a cheap hotel in Croats with other refugees from the war. Until of course, his talent was given an opportunity to shine.
Four years ago in this column, I wrote about aspects of teamwork that bring success; and mentioned how the star-less Costa Rica team drew much praise for their work ethic and teamwork.
I saw that happen again this year, as vaunted teams like Germany, and Argentina struggled to get their team 'engines' cranked up, and went home very quickly.
Croatia, rated by book-keepers at a 33:1 bet to win the World Cup came in as ranked outsiders, amongst all the better-known teams. Worse they were drawn in the same World Cup draw alongside the world's most storied teams like Brazil, Argentina, and Germany.
Their remarkable progress and tenacity during the month-long tournament were highlighted by a few interesting observations. First, they had three come-from-behind wins, and second, in the knockout stages of the Cup, played three consecutive games that went into extra-time; in effect playing the equivalent of one full 90-minute game extra just to get to the Finals.
So here is what I observed about them from the time on the pitch, as well as what interviews had shown:
1. You should learn from the past, but never be shackled by it
In an interview, Luka Modric, Croatia's captain said: "The (Balkan) war made me stronger, it was a very hard time for me and my family. I don't want to drag that with me forever, but I don't want to forget about it either." We often rely too much on our past successes without recognizing that pain from past experiences can be a great driver to make us want to excel in our field.
2. Work ethic
So what if other teams had multi-million dollar stars? Modric, who was one stage transferred for a 30 million Euro fee, for a European football club was the engine of the Croatian midfield with Ivan Rakitic. While others of a lesser pedigree, excelled at a tremendous work ethic, covering kilometres of running distance in each game. Some World Cup stars have been conversely criticized for their relative 'laziness' in moving in and out of positions for the team's sake. But definitely not the Croatians
3. Resilience is based on dreams and possibilities
Far from the cynical quote from former England striker Gary Lineker who said: "Football is a simple game. Twenty-two men chase a ball for 90 minutes and at the end, the Germans always win"; the Croats refused to be intimidated and constantly brought the game to their opponents, no matter who they were. Ironically, the German team themselves were sent home at the Group stage, with an ignominious 2-0 defeat at the hands of Korea in their final group stage match.
Lineker was simply talking about reputations, and this has no real bearing on what happens in a specific match. As long as time remains on the referee's watch, there is hope, as Croatia found time and time again this year. Three times, they went behind in the score line, but three times, they bounced back to win. Even after France put 4 goals against their one goal in the final, they kept pressing and narrowed the gap with a 69th-minute goal.
We often underestimate our abilities and overestimate the competition's abilities. In this instance, France proved to be a far better all-round opponent and won the Cup. But it was never a foregone conclusion.
4. Focus on what it takes to win, and be careful about believing too much of your own 'public relations
While I was an admirer of the newfound confidence of a young, untried England team this time around; this was especially towards the final stages when it seemed they were so close to reaching their first World Cup finals in 28 years, more so with their nemesis Germany out of the way; but, they fell short. Not so much from a lack of pluck and dedication to the game. I felt they had drunk a bit too much of their own Kool-Aid. Constant themes and messaging about "bringing football home", a veiled statement that the Cup was on its way back to England, and seemed to have believed they were a tad better than they actually were, or at least their fans thought so. Ultimately, our lesson from this is that how good we are is an issue defined by open competition, or the beneficiaries of our skills and deliverables, and never by us alone.
Meet the author:
David Lim is Asia's Motivational Mentor and is best known for leading the 1st Singapore Mt Everest Expedition. Since 1999, he has given over 700 motivational and leadership presentations. Engage him with questions at contact@davidlimspeaks.com.