Impact of macroeconomic conditions on select sectors: A deep-dive into Q4FY23 results of India Inc.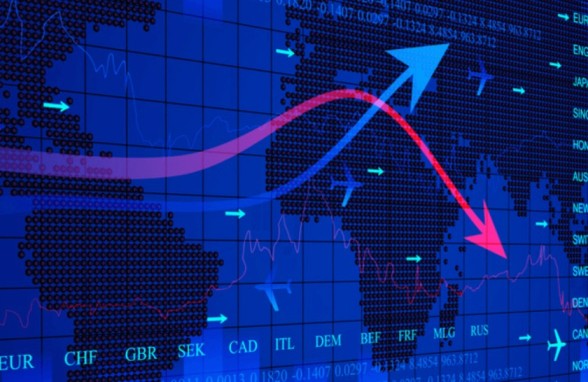 India's Q4FY23 corporate earnings reveal mixed picture, with robust banking sector performance and varied results in other sectors.
India's corporate earnings for Q4FY23 have surpassed the halfway mark and have demonstrated a mixed performance with no significant surprises. The outcome implies that the majority of businesses remain apprehensive about global macroeconomic conditions and inflation. Notably, the banking sector has been leading the way, while IT firms have reported lukewarm numbers. FMCG companies, on the other hand, have exhibited a trend that ranges from positive to mixed. In-line performances have been delivered by automobile and cement firms.
IndusInd Bank has emerged as the leading earner with a remarkable 46 percent year-on-year increase in consolidated net profit for Q4FY23. ICICI Bank, HDFC Bank, and Kotak Mahindra Bank have also performed impressively, recording 27.6 percent, 20.6 percent, and 17.3 percent YoY growth in their bottom lines, respectively. However, Axis Bank reported a consolidated loss of Rs. 5,361.85 crore due to its acquisition of Citibank's India consumer business. Despite this, G. Chokkalingam, Founder and Head of Research at Equinomics Research and Advisory, believes that credit growth is at record highs, and net non-performing assets are at record lows, indicating that this type of performance is likely to persist in the June quarter as well.
In the NBFC sector, HDFC, Bajaj Finance, and Bajaj Finserv have reported a year-on-year increase in Q4 net profits, with growth percentages of 18.04 percent, 30.51 percent, and 31.41 percent, respectively. Excluding BFSI, the early-bird results for Q4FY23 from 19 Nifty 50 companies have shown an 8 percent YoY growth in consolidated revenues, while net profits have declined by 4.77 percent based on the reported results as of May 8.
IT giants TCS, Infosys, and Tech Mahindra have reported lower-than-expected results, with TCS, Infosys, and HCL Technologies recording 14.77 percent, 7.77 percent, and 10.85 percent YoY growth in net profits, respectively. Net profits of Tech Mahindra and Wipro decreased by 25.77 percent and 0.41 percent YoY, respectively. The management of TCS has acknowledged the increasing near-term uncertainty in the demand environment due to weak global macros and the ongoing concerns in American banks, leading to postponed decision-making for new orders. According to independent market analyst Ambareesh Baliga, "The IT sector's earnings were largely disappointing, particularly the management's commentary. The global slowdown is expected to have an impact in the upcoming quarters."
The automobile sector saw a robust performance, with Maruti Suzuki, Hero MotoCorp, and Bajaj Auto recording YoY growth of 42.38 percent, 31.70 percent, and 11.70 percent, respectively, in their net profits. Similarly, FMCG majors Nestlé, Tata Consumer Products, and Hindustan Unilever also posted impressive results, with their net profits increasing by 24.69 percent, 23.47 percent, and 12.85 percent, respectively.
Reliance Industries has reported a 19 percent YoY increase in net profit to Rs 19,299 crore, with revenue growth of 2.8 percent to 2.39 lakh crore. On the other hand, Adani Enterprises has posted a significant jump in net profit of 137 percent. However, Tata Steel's net profit has sharply declined by 82.53 percent YoY to 1,704.86 crore.