What India Inc can learn from ISRO's success!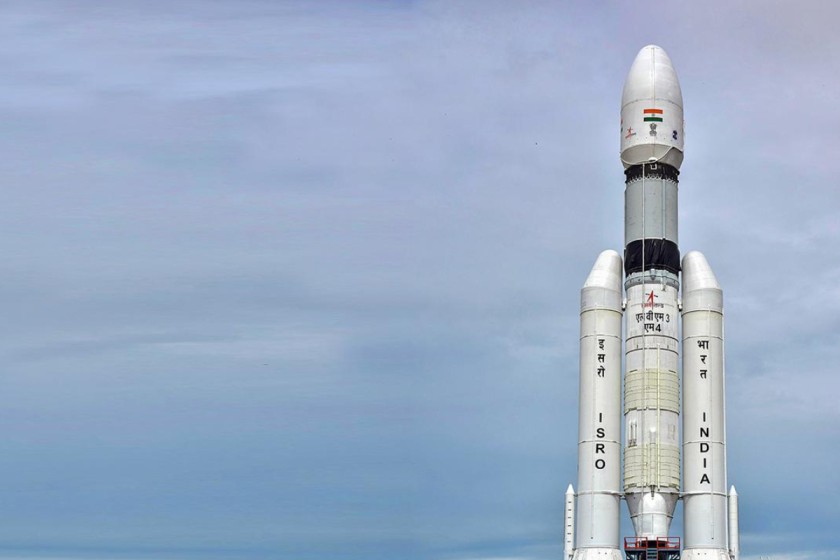 ISRO continues its stellar journey with ambitious Gaganyaan missions and a unique approach to a cost-effective space exploration.
After the successes of Aditya L1 and Chandrayaan-3 missions, Indian Space Research Organisation's (ISRO) next major milestone will undoubtedly be Gaganyaan!
Gaganyaan aims to put a crew of three in an orbit of 400 kilometres for three days before returning them safely back to Earth. Besides this, ISRO also has plans to fly an Indian astronaut to the International Space Station (ISS) by next year, jointly with National Aeronautics and Space Administration (NASA) of the United States of America. As if that's not enough, ISRO also does scheduled launches ferrying satellites for other countries to space.
Since the beginning of this year, ISRO has roughly handled one launch per month, like clockwork. It has carried payloads for over 31 countries and private players since 2000 and continues to remain one of the most preferred and reliable players in the segment.
The secret of ISRO's success is its low cost. However, what is not talked about much is, how ISRO manages to do this?
Outsource for capacity, not capability
Unlike agencies of other space faring countries, ISRO has historically avoided buying technologies, programmes, and fully built vehicles. For example, NASA may give an entire contract out to a private player for carrying out a particular mission. It is then incumbent on the private player to design, test, construct, and sometimes even operate these vehicles.
ISRO, on the other hand, keeps a tight control on design, technical specifications, and tests. Even when it comes to key individual systems and components, ISRO prefers making it from scratch.
There is a heavy focus on indigenous capability building. However, since 2018, ISRO has started outsourcing manufacturing of parts on a greater scale to trusted companies like Bharat Heavy Electricals Ltd, Larsen & Toubro Ltd, Godrej Aerospace, Paras Defence and Space Technologies Ltd, and MTAR Technologies Ltd amongst others. But the outsourcing is only done for capacity, not capability.
Simply put, ISRO outsources for quicker turnaround times to reduce backlog, not because they can't do it on their own.
Reduce NRE costs
ISRO likes to avoid costs related to Non-Recurring Engineering (NRE). These are typically associated with one-time cost to research, design, develop, and test a new product or enhancements. Rather than build entirely new vehicles and systems for a novel mission, they try to reuse what is already proven to work. As a result, they often reuse older or previously used technologies, but in new ways. For example, ISRO originally intended to launch Mangalyaan on their Geosynchronous Satellite Launch Vehicle (GSLV) rocket instead of the only roughly halfas-powerful Polar Satellite Launch Vehicle (PSLV).
However, GSLV suffered two failures in 2010, and fixing them would have taken at least three years placing it too close to the time-sensitive November 2013 launch window for a Mars launch. So, ISRO decided to launch Mangalyaan on a PSLV rocket instead. As a result, they had to come up with innovative orbit raising manoeuvres travelling over 780,000,000 kilometres in roughly 300 days to reach Mars. The cost for the ride was about ₹7 ($0.085) per kilometre, substantially lesser than an auto-rickshaw ride in Mumbai.
Optimise the build lifecycle
Other space agencies like NASA and European Space Agency (ESA) usually build three physical models of the spacecraft. While only one is flown, the others are typically used to carry out tests and validation.
ISRO builds only a single model that will fly. A good number of tests are carried out using software and computer simulations. While this approach reduces costs, it increases risks in other departments like manufacturing and post-launch failures.
Over the years, ISRO developed internal measures to manage these risks well by reducing Single Point of Failures (SPOF). And, when failures do occur, a great amount of focus is placed on learning from them and not repeating them in the future. For example, Chandrayaan 2 had a ₹978 crore budget, but unfortunately failed in the final landing phase. The next mission, Chandrayaan 3, not only succeeded in landing on the moon, but also cost considerably lesser at ₹615 crores — a 35 percent reduction.
Yes, low labour costs in India are often cited as a contributing factor, but one must not forget that the US spends over 0.28 percent of its gross domestic product (GDP) on space-related activities, while India spends a measly 0.04 percent of its GDP.
For India Inc. then, there is enough room to capitalize on low costs, pursue frugal innovation and develop new products, technologies, and intellectual property.
Unfortunately, most businesses like to focus on cash flow from operations. Research and development (R&D) are often neglected or non-existent. So much so, even shareholders' mindsets have begun to work that way – R&D is often seen as an unnecessary cost, rather than a meaningful investment in the business' future.
If India needs to climb up the economic ladder, this mindset will have to change, and soon. There will be failures, no doubt; but without failures, there won't be any innovation as well.
Amol Hatwar has over 20 years of experience in technology and has worked in diverse industries from publishing, eCommerce, metals and minerals, to banking and finance. He works as an Independent Consultant and helps startups and established organisations grow their business.
Views are personal and do not represent the stand of this publication.