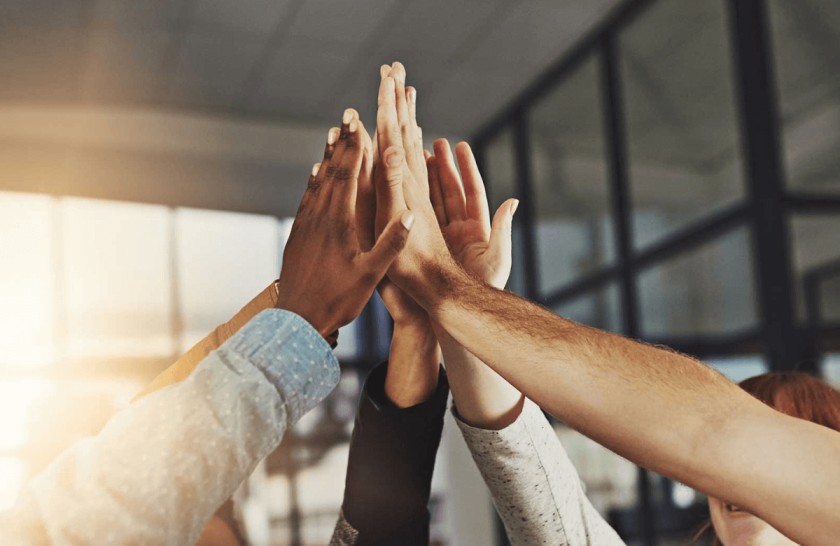 When teamwork is a dirty word
No one wants to define specifically what the term teamwork means and what it looks like to them.
I've lost track of the number of times I've sat in front of a buyer for team development or team-building solutions and their main desired outcome is better "teamwork".
In fact, it's often a moment where I can't resist rolling my eyes backwards at the often clueless approach people who manage teams take towards team development and team building. Here's what I mean:
"Teamwork" is a huge abstract term popular in corporate-speak, that language that seems to fill our email box and corporate collaterals and recruitment brochures. But no one ever wants to define specifically what it means, what it looks like to them and how they will know if it's being achieved and successful. It falls into the same box as "collaboration" and "synergy" – two largely useless words that are meaningless in producing a good outcome.
Over the years of designing and delivering hundreds of team solutions; and leading dozens of mountaineering teams; I've come to understand that "teamwork" can be best described and defined as:
Clear goals, clear roles, and an understanding of SOBs – specific observable behaviours that support (as well as those that don't) the goal being achieved. On a mountain, these could include but not be limited to expressing a sense of compassion and humour in trying circumstances, having a 'can-do' attitude, putting in the work to set up supply caches or forging a safe route to the summit. In a workplace environment, it could be a sales function where the outcome of sales calls is measured against the effort made to obtain them, the behaviours expressed to build rapport with buyers, and the willingness to close the deal.
If you could name a specific workplace goal, try identifying the kind of SOBs that support the achievement of such a goal. Have the team, hold each other accountable for those behaviours, and create an environment that encourages a sense of 'teamwork". Overtime in the office needed to achieve a hard goal? Call in some pizza, lead by example and do the right things in helping your team achieve its goals.
So, returning to someone looking to improve their team's teamwork, I would encourage them to ask a series of questions like:
1. What do you expect in your working environment that makes you motivated to do well?
2. What SOBs do you expect of yourself in reaching these goals?
3. What SOBs do you expect from the other elements of the team in reaching the goals?
4. In your unique context, what do you need to see more of and less of to let you know that teamwork is happening?
5. What's already going well with the tea, and what can you do to reinforce that?
6. How will you measure the efficacy of good teamwork?
7. What's that worth to you and the team and the company?
Note that very very few of our clients have the clarity of asking these questions. That's how we earn our keep – by helping them find clarity, based on their unique goals, context and resources, to get the most out of otherwise disparate groups of people.
Ironically, when a team is doing well, and where the engine of the team is firing on all cylinders smoothly, take some time off, and celebrate the small wins on the long journey to the big goal. Also, take some time to ask them what they think made success possible. We often forget the things that made us successful, and revisiting them is a good reminder to keep on doing those things regularly; making team success a habit and not an accident.
Teamwork doesn't exist in a vacuum. It's amplified by good leadership, but that is a topic for another day.

Meet the author:
David Lim is Asia's Motivational Mentor and is best known for leading the 1st Singapore Mt Everest Expedition. Since 1999, he has given over 700 motivational and leadership presentations. Engage him with questions at contact@davidlimspeaks.com