Boosting Exports: India's Foreign Trade Policy (FTP) 2023 Unveiled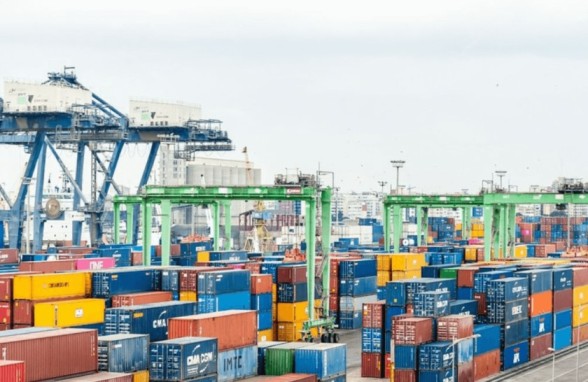 India unveils ambitious Foreign Trade Policy 2023 targeting $2 trillion exports by 2030 with embracing an adaptive approach.
On Friday, the Commerce Minister Piyush Goyal announced the Foreign Trade Policy (FTP) 2023, with the aim of increasing India's exports to $2 trillion by 2030. The policy introduces a shift from incentives to a remission and entitlement-based regime.
Director General of Foreign Trade (DGFT) Santosh Sarangi revealed during a media briefing about the Foreign Trade Policy (FTP) 2023 that the latest policy has eliminated the 5-year period clause and will be updated as necessary.
"We have eliminated uncertainty and assumed that the sun never sets on our exports sector. The policy will be updated on an as-needed basis, rather than waiting for a five-year period," said Sunil Barathwal, Secretary of the Department of Commerce.
Additionally, the DGFT reported that India is expected to end this fiscal year with total exports of USD 760-770 billion, up from USD 676 billion in 2021-22.
The new FTP identifies four new Towns of Export Excellence (TEE) in Faridabad, Moradabad, Mirzapur, and Varanasi, in addition to the existing 39 TEEs. The FTP has also expanded its benefits to e-commerce exports, which are projected to reach $200-300 billion by 2030, and the value limit for exports through courier services has been raised from Rs 5 lakh to Rs 10 lakh per consignment.
In addition, the newly announced FTP has set an ambitious goal of promoting the Indian rupee as a global currency and facilitating international trade settlements in domestic currency. The DGFT emphasized that the policy is adaptable and flexible to suit the changing trade environment, while also revealing that the Department of Commerce is undergoing restructuring to prepare for the future.
Piyush Goyal stated that India stands out as a beacon of hope among nations facing economic challenges. He also mentioned that many countries have expressed a keen interest in entering into FTAs with India, with discussions progressing rapidly, leaving him with little time to discuss additional agreements.
India's total exports for the fiscal year 2021-22 reached a record high of $676 billion, with goods and services exports totalling $422 billion and $254 billion, respectively.
About Foreign Trade Policy
The Foreign Trade Policy is an intricate structure designed to enhance the export of goods and services, generate employment opportunities, and augment the value addition in the country. Its main objective is to provide support to both the manufacturing and services sectors, with a specific focus on improving the ease of doing business.
The policy is established by the Directorate General of Foreign Trade (DGFT), which is the governing body responsible for promoting and facilitating exports and imports under the Ministry of Commerce and Industry. It emphasizes adopting a dual strategy of promoting traditional and emerging sectors of exports, including services.