From Capital to Humanity: What's at stake for India Inc in Israel-Palestine conflict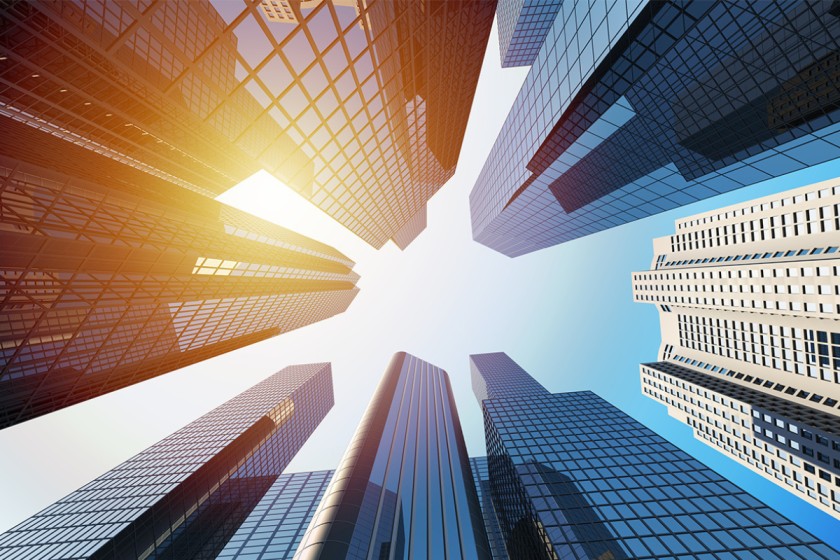 Indian companies with substantial investments in Israel are closely monitoring the Israel-Palestine conflict, impacting trade and workforce safety.
Many Indian companies are vigilantly observing the ongoing Israel-Palestine conflict, given their substantial investments and workforce presence in Israel, according to a news report on the Indian Express website. The conflict, which escalated on Saturday, has resulted in a tragic toll of over 1,600 lives, with approximately 900 Israelis and roughly 770 Palestinians in Gaza among the casualties.
Since the establishment of diplomatic ties between India and Israel in 1992, bilateral trade and economic relations have experienced remarkable growth. What began as a $200 million trade volume in 1992 has since evolved into a diversified merchandise trade, reaching $10.1 billion (excluding defence-related transactions) in the fiscal year 2022-23, with the trade balance favouring India.
Although the most frequently cited connection between an Israeli firm and India relates to NSO Group's Pegasus spyware, it's worth noting that several Indian companies have significant involvement in the Israeli market. For instance, in 2013, the Tata Group made a $5 million investment in the Momentum Ramot Fund, a technology transfer centre situated at Tel Aviv University. Furthermore, in 2016, the Tata Group went on to establish a cutting-edge technology incubator called i3 Equity Partners (i3), which specializes in the advancement of next-generation Internet technologies.
In July 2017, Reliance Industries Limited made a substantial investment of $25 million to establish the Jerusalem Innovation Incubator (JII) in collaboration with OurCrowd, a prominent Israeli crowdfunding platform. Over an eight-year period, this partnership aimed to fund early-stage startups operating in the domains of big data, artificial intelligence, IoT, financial technology, warehousing, and computer vision.
Meanwhile, Anthill Ventures, headquartered in Hyderabad, has taken the initiative to launch a startup accelerator in Tel Aviv. In collaboration with the Holon Institute of Technology, Anthill Ventures is actively investing in Israeli startups, identifying specific technology categories, and paving the way for market expansion in India and Southeast Asia.
Indian Oil Corporation Limited, in March 2021, embarked on a joint venture with Israeli startup Phinergy. Their venture focuses on the manufacturing of aluminium-air battery systems in India, thereby promoting green mobility and the development of indigenous fuel cells and hydrogen storage solutions.
In March 2022, Ola Electric, as part of its strategic agenda to produce advanced chemical cells in India, invested a notable sum of US$5 million in StoreDot, a leading Israeli battery technology company renowned for its expertise in fast-changing technology.
Additionally, Neolync, an Israeli company, has successfully established its presence in India, where it is currently engaged in the manufacturing of mobile phones. It's worth noting that Reliance holds a significant 40 percent stake in its Indian subsidiary.
Adani Ports' stock price experienced a notable surge of more than 7 percent in Tuesday's trading session, following the company's statement regarding Haifa's limited impact on Adani Port's overall performance. Haifa Port in Israel accounts for merely 3 percent of the total cargo volume handled by Adani, despite being owned by the conglomerate.
Apart from financial implications, there is an equally significant concern – the well-being of individuals. Tata Consultancy Services, a pioneering Indian IT company that initiated its operations in Israel back in 2005, currently employs approximately 1,100 personnel in the country. In a similar vein, Wipro announced on Tuesday that it maintains a workforce of 80 employees in Israel, all of whom hold Israeli citizenship and have been duly identified.
Wipro has recommended that all its employees in the country work from home until further notice, adhering to safety guidelines outlined by local authorities. The company is actively monitoring the situation and stands prepared to implement business continuity plans should the situation escalate further.
Furthermore, it's worth noting that beyond the private sector, the governments of both India and Israel have collaborated in providing financial support to various enterprises. In 2017, they jointly established the India-Israel Industrial R&D and Technology Innovation Fund (I4F), endowing it with $40 million over a span of five years. The primary aim of this fund is to facilitate collaborative industrial R&D projects involving companies from both India and Israel.