From 'Legacy' to 'Leading-edge' Finance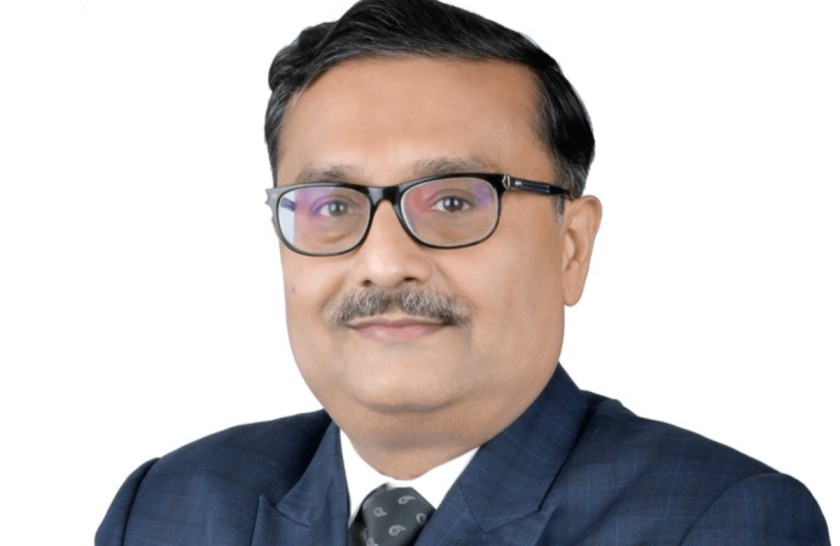 Mr. Mitra discusses trends, cloud solutions' impact on CFOs, and the Generative AI's transformative role in corporate finance.
CFO India recently engaged in a conversation with Kaushik Mitra, Senior Director – Cloud ERP, Oracle India, delving into the dynamic landscape of financial digitalization. As India's business ecosystem embraces digital transformation, Kaushik offers insights into the latest trends, the power of cloud solutions for CFOs, and the transformative potential of generative AI on corporate finance.
Below are the edited excerpts:
Q. What are the latest trends and developments in the digitalization of financial processes, and how do they enhance the financial systems and processes?
Kaushik Mitra: Over 95% of Indian organizations plan to either increase or maintain their digital transformation (DX) spending in 2023, as reported by IDC. Digitization plays a vital role in enhancing various business processes, including financial ones across industries. In India, IT spending is anticipated to grow by 2.6% in 2023, according to Gartner. The country's digital transformation spending is projected to reach $85 billion by 2026.
Some of the latest trends and developments in the digitalization of financial processes that we have observed are:
Cloud migration: Many customers are shifting to agile, upgrade-ready cloud solutions to modernize finance functions, leaving behind legacy systems.
Enhanced user experience: Cloud solutions with AI/ML capabilities, like IDR and chatbots, are improving the user experience for finance professionals.
Efficient spend management: Cloud-based procure-to-pay solutions offer better spending control, visibility, and efficiency. Collaborative tools, such as Supplier Portals, enhance procurement.
Boosting revenue: Project-centric companies, especially in IT/ITes, gain real-time EBITA insights, automating complex billing scenarios and revenue prediction.
Industry 4.0 impact: The manufacturing sector benefits from Industry 4.0 adoption, optimizing financials with real-time inventory cost and valuation insights.
AI, ML, and Risk Management: AI and ML integration automates financial tasks, enhances risk assessment, and fraud detection, streamlining operations and offering more personalized services.
Analytics: Advanced analytics provides deeper customer behavior, market trend, and risk insights, aiding data-driven decision-making for tailored products and risk identification.
Overall, financial process digitalization offers efficiency, security, and customer-centricity. Staying updated with the latest developments is crucial in this rapidly evolving field.
Q. In what ways can CFOs utilize Cloud-based solutions to improve their financial decision-making?
Kaushik Mitra: Cloud-based solutions offer CFOs a range of advantages that can significantly enhance financial decision-making. Here's how CFOs can harness these benefits:
Real-time data access: Cloud solutions enable CFOs to access real-time financial data and reports from anywhere with internet access. This accelerates decision-making and reduces reliance on outdated data.
Seamless collaboration and communication: Cloud platforms facilitate smooth collaboration among finance teams and other departments. CFOs can effortlessly share financial data, reports, and analyses with stakeholders, fostering better communication and alignment across the organization.
Cost efficiency: Cloud solutions often follow a subscription model, eliminating the need for hefty upfront investments in hardware and software. This cost-effectiveness empowers CFOs to allocate resources strategically and focus on value delivery.
Data analytics and business intelligence: Cloud platforms often feature integrated data analytics and business intelligence tools. CFOs can extract valuable insights from financial data, spot trends, and make data-driven choices that fuel growth.
Automation and process optimization: Cloud solutions offer automation features that streamline routine financial tasks. CFOs can automate invoicing, expense management, and reporting, allowing teams to concentrate on strategic endeavors.
Predictive Analytics: Some cloud-based financial tools include predictive analytics, enabling CFOs to forecast outcomes based on historical data. These insights guide informed decisions and effective financial strategies.
In essence, cloud-based solutions equip CFOs with the means to access real-time data, collaborate seamlessly, and leverage advanced analytics. This leads to enhanced financial decision-making, improved agility, and overall enhanced financial performance.
Q. There is a lot of noise surrounding the use of generative AI in corporate finance. What are the benefits and risks associated with using generative AI, especially in the narrative reporting process? How can it help CFOs in generating accurate, coherent, and insightful narratives?
Kaushik Mitra: Artificial intelligence (AI) has long been integrated into organizational strategies to revolutionize operations. Particularly in finance, AI's capacity to automate routine tasks has freed up professionals to focus on essential tasks, such as identifying emerging growth markets. Deploying AI-driven innovations, like automatic account derivation and predictive cash forecasting, bolsters accuracy and confidence in financial functions.
Generative AI applications have garnered attention for their transformative potential. These capabilities, applicable across industries including HR, empower businesses to enhance ROI, creativity, time efficiency, and the overall employee experience. Generative AI models amalgamate knowledge from diverse sources, automating tasks and augmenting human creativity.
Through collaboration with Cohere, a leading generative AI firm, we're creating a new service that integrates generative models into daily applications and workflows. Recently, our Fusion Cloud Human Capital Management suite was enriched with generative AI-powered features. These embedded capabilities enhance HR processes, expediting value realization, productivity, and the employee journey.
In the realm of Finance solutions, our AI/ML features encompass auto-defaults for non-PO match AP Invoices, IDR to ML-based self-correction of scanned invoices, and more. CFOs can embrace generative AI to drive growth and efficiency in their organizations. This technology empowers CFOs to excel in financial analysis, operational optimization, innovation, risk management, and compliance within the evolving corporate landscape.
Q. How does Oracle Cloud support CFOs in achieving their digitization objectives and optimizing financial processes?
Kaushik Mitra: Oracle Cloud offers a robust platform enabling CFOs to lead digital transformation, streamline financial processes, and enhance decision-making. Internally, we've experienced substantial improvements in our financial processes by adopting Oracle Cloud ERP and EPM. These include faster book closing and reporting within 12 days, replacing 1,000 manual spreadsheets with EPM models, and achieving a 25% forecast accuracy boost through automated variance analysis.
CFOs can harness built-in cloud capabilities like AI, ML, and Data Analytics to gain data-driven insights. This, in turn, assists them in critical business support functions such as risk management, financial risk assessment, and future-proofing their business through intelligent data utilization.
Q. Please share a few success stories where Oracle's solutions have increased the efficiency of financial operations for its customers.
Kaushik Mitra: Oracle's solutions have successfully enhanced financial operations across diverse sectors. Notably in India, a multitude of Financial Services, Healthcare, Manufacturing, and IT/ITES providers have adopted Oracle Fusion Cloud ERP for standardized operations.
A prime example of our customer partnership is with myTVS, India's largest automotive aftermarket digital platform. Through Oracle Fusion Applications, myTVS has streamlined operations, amplified business insights, and fortified decision-making capabilities, facilitating future expansion.
Another recent addition to our clientele is IFFCO eBazar, a prominent name in agricultural retail and e-commerce. By adopting Oracle's solutions, IFFCO eBazar aims to optimize financial operations and boost overall efficiency.
Furthermore, a range of esteemed clients in sectors including IT, Healthcare, Manufacturing, and Pharma, such as Texmaco, RPG Raychem, Hindalco Industries Ltd, Essar, Apollo Tyres, and many more, have harnessed the power of Oracle's Fusion ERPM and SCM solution to elevate their internal business operations.