Semiconductor Fab: Optimism remains intact despite prolonged wait times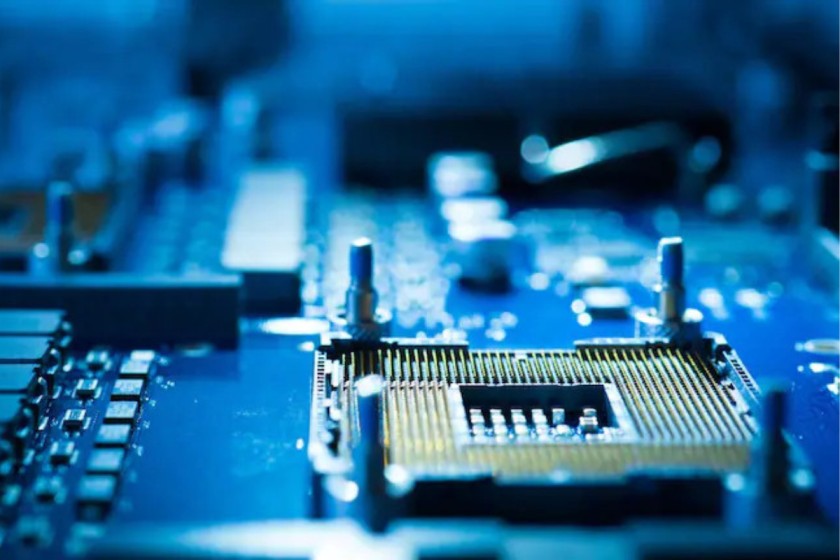 In the wake of the Vedanta-Foxconn semiconductor joint venture breakup, questions arise about the ownership of technology licenses.
A few weeks ago, on a Monday morning, India woke up to the news of the break-up of the Vedanta-Foxconn joint venture which was planning to build the much-coveted silicon-based integrated circuit (IC) fabrication units or "semiconductor fabs" as popularly known. Amidst media headlines suggesting "a blow to India and prime minister Modi's ambitious plans of semiconductor manufacturing in India", the minister of state (MoS) for the ministry in charge of overseeing the Rs 76,000 crore incentive scheme for the semiconductor industry in India put out a tweet. The overall emphasis of the tweet was that since Foxconn did not have expertise in semiconductor fabs, the breakup of the joint venture (JV) hardly has an impact on India's plan. However, the question now is, was it a case of 'zero minus zero is a zero' and so 'no losses?
While this author is also of the view that Foxconn was never a useful partner to Vedanta in a mission to start silicon-based high-volume chip fabs, had questioned the partnership in the past, and does not subscribe to the view held by some quarters that Foxconn would have been able to bring customers, a big question that arises after the break up is, currently who owns the 40nm technology license which Vedanta Foxconn Semiconductor Ltd (VFSL) was said to have possessed from STMicroelectronics before the breakup? Vedanta? Foxconn? Or neither?
The tweet on July 10 from the MoS gave a ray of hope as he mentioned: "Vedanta thru VFSL has recently submitted a 40nm fab proposal backed by tech licensing agreement from a global semicon major – which is currently being evaluated by the India Semiconductor Mission Tech Advisory group". ISM is the nodal agency in charge of reviewing the applications, which unfortunately is yet to employ full-time industry experts 18 months since inception.
Blurred picture 
On July 20, the Economic Times quoted PTI as, "Vedanta yet to submit application for chip unit, find partner." Around the same time, the MoS was quoted in an interview as saying, "The proposal is likely to stay with Vedanta or be replaced by a fresh one from Vedanta" and that "The legal entity that applied continues to remain, and any equity changes were not relevant to the proposal." He also said, "We will certainly have, very soon, an announcement of a 40nm silicon fab." ISM however has not been able to deliver on such promises in the past. 
By July 22, the language had changed further, in an interview with the Indian Express, "Both Vedanta and Foxconn have said they will send proposals to set up fabs in India, so we will have two proposals when earlier there was only one proposal" it was now becoming increasingly clear that the earlier application submitted by VFSL is likely to be considered invalid.
Two days later, in an interview given to WION, the MoS said, "I am hopeful and I am reasonably confident that in the coming months, they (Vedanta and Foxconn) will be submitting proposals and giving visibility of the 40nm technology partner that they are both talking to individually."
So even the re-application process is months away and both are still 'talking' to a technology provider. Interestingly, it is the junior minister who is defending this continued delay while Union electronics and information technology minister Ashwini Vaishnaw seems to come into the picture only occasionally.
On a different note, India calling China's semiconductor manufacturing journey unsuccessful is questionable because as per the state of the industry 2022 report by the Semiconductor Industry Association (SIA), China is first both in wafer fabrication with 21 percent of global share and chip packaging with 38 percent. India is not even in the picture.
The MoS has also been repeatedly hinting at converting the SCL fab at Mohali into an India Semiconductor Research Centre (ISRC). While public-private industry partnerships are welcome, this author is of the opinion that the more the academia controls the ISRC, the lesser will it be of use to the industry.
Sridhar Vembu, CEO of Zoho and also a member of the National Security Advisory Board (NSAB), once tweeted about academic research often getting caught up in the "publish or perish culture which makes you polish up stupid stuff as if it were great work, cloaking it in esoteric jargon". He also emphasises, and rightly so, that industrial R&D is not the same as academic research. It will be crores down the drain if multi-million-dollar equipment which can ideally process hundreds of wafers every hour is bought using taxpayers' money and used only to publish papers.
Written by Arun Mampazhy. The author is a semiconductor engineer.
Views are personal, and do not represent the stand of this publication.