India faces risks of low growth and high inflation, say economists: Reuters Poll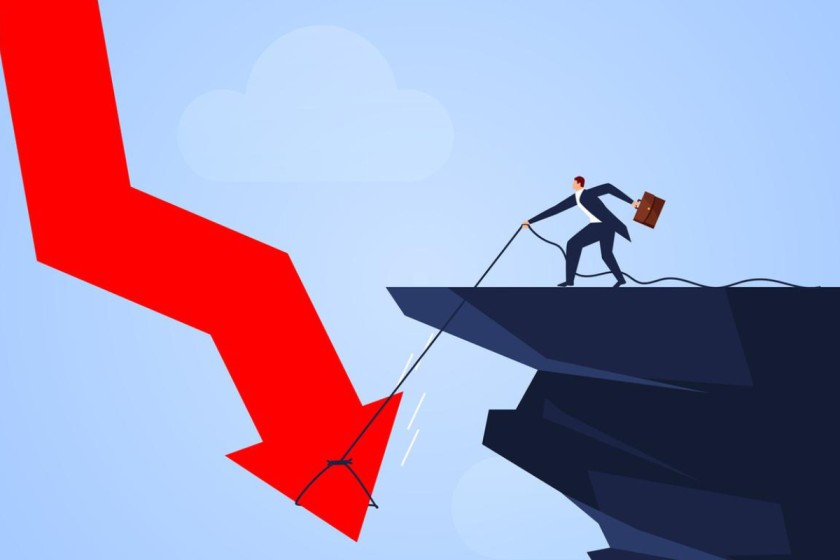 India's economy expected to grow 6%, driven by modest private investment, but high inflation, lower growth pose risks.
According to a recent Reuters poll of economists, India's economy is expected to grow by approximately 6% in the current fiscal year, accompanied by a modest uptick in private investment. However, economists highlight lower growth and high inflation as the primary risks to the country's outlook.
While India's growth rate is anticipated to outpace that of other major economies, there is a pressing need for higher growth and increased investment to generate sufficient employment opportunities for the millions of individuals entering the workforce annually.
The survey, conducted between May 16 and 25 and involving 56 economists, revealed that gross domestic product (GDP) likely expanded at an annual rate of 5.0% in the January-March period, up from 4.4% in the previous quarter. Forecasts varied widely, ranging from 3.4% to 6.0%.
The poll's median estimates indicate that growth for the current fiscal year is projected to average 6.0%, with a further improvement to 6.4% in 2024-25. These forecasts remain largely unchanged from an April poll. However, economists argue that this growth trajectory falls short of India's potential.
Sakshi Gupta, the principal economist at HDFC Bank, emphasizes the necessity of implementing additional reforms to achieve growth rates surpassing 7% witnessed during high-growth years. Regrettably, the current growth momentum does not indicate a return to such levels if the present path is maintained.
The survey highlights the moderate global economic outlook and the heightened risk of below-average rainfall in India, which poses a threat to agricultural production and food supplies. These factors suggest that Asia's third-largest economy may grow less than anticipated, albeit with the persistence of high inflation.
Nearly 60% of the economists polled (22 out of 38) identified high inflation as the most significant economic risk for the year. An additional 12 economists chose low growth with low inflation as their concern, while four anticipated high growth coupled with high inflation.
Inflation is predicted to average 5.1% and 4.8% for this fiscal year and the next, respectively, exceeding the Reserve Bank of India's medium-term target of 4%. Consequently, the likelihood of interest rate cuts in the near term appears unlikely after a year of rate increases.
Persistent price pressures and a decline in private investment pose challenges for Prime Minister Narendra Modi's government as it approaches national elections next year. Private investment as a proportion of the economy has steadily declined since 2011.
Among the economists surveyed, over 55% (21 out of 38) predict a modest increase in private investment for the current fiscal year. Meanwhile, 13 economists expect it to remain stagnant, and four anticipate a decline.
Alexandra Hermann of Oxford Economics explains that while private investment is expected to grow, it will likely remain lackluster due to slowing private and external consumption demand, global uncertainties, and higher interest rates. However, analysts argue that this growth in investment is unlikely to have a significant impact on employment.
Data from the Centre for Monitoring Indian Economy (CMIE), an independent research group, reveals that the unemployment rate rose to 8.11% in April and has been steadily increasing since the beginning of the year. Of the economists polled, a majority of 20 out of 36 expect unemployment to rise over the next fiscal year. Twelve economists anticipate it will remain relatively unchanged, while four predict a decrease.
Sher Mehta, the director of research at Virtuoso Economics, highlights that although corporate growth and numerous growth sectors exist in India, they do not generate substantial employment opportunities. Consequently, it is unlikely that the unemployment situation will tangibly improve in the near term.