India's buzzing economy falsifies fears of a slowdown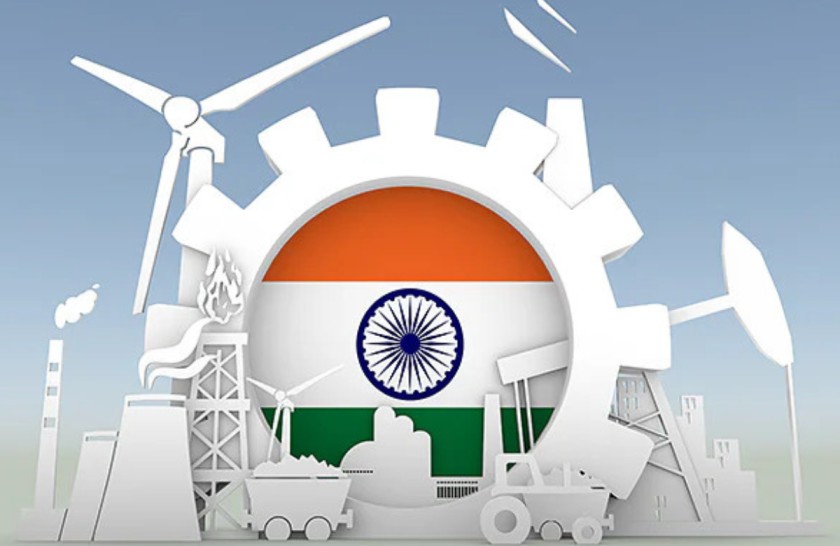 India's economy regains momentum in December, reflecting improved business conditions and a rebound in the overall economic activity.
India's economy picked up speed in December as business conditions improved, marking a rebound for the South Asian nation that had showed signs of a slowdown the preceding month, according to a Bloomberg report.
The needle indicating so-called animal spirits moved right after holding steady for five straight months — indicating stronger overall economic activity as 2022 drew to a close.
The reading comes ahead of the unveiling of India's budget on Feb. 1, when Finance Minister Nirmala Sitharaman is set to highlight India's potential to grow at a world-beating pace in the year beginning April. The performance of Asia's third-largest economy contrasts with that of many developed nations, which face recessions this year.
India still has some vulnerabilities on the path ahead. Exports contracted in two of the past three months, leaving several companies struggling to secure new work from key overseas markets. Prices of finished products rose as firms passed on higher input costs and business expenses. Among the eight indicators tracked by Bloomberg, India's unemployment inched up and banks witnessed lower demand for credit.
Bloomberg's animal spirits barometer uses a three-month weighted average to smooth out volatility in single-month readings. Below are more details:
Business activity
A purchasing managers' survey reflected robust activity in both manufacturing and services in December. The composite index climbed to an 11-year high. Output rose sharply. New orders in manufacturing also climbed the fastest since February 2021, while services firms saw new businesses increasing for the seventeenth straight month in December.
"While some may question the resilience of the Indian manufacturing industry in 2023 amid a deteriorating outlook for the global economy, manufacturers were strongly confident in their ability to lift production," said Pollyanna De Lima, Economics Associate Director at S&P Global Market Intelligence.
Exports
Exports fell 12.2% in December compared to a year ago, but at $34.5 billion were still at a three-month high in value terms, data released by the trade ministry showed. Exports remain competitive despite global headwinds, Commerce Secretary Sunil Barthwal said.
Imports fell 3.46% from the previous year, narrowing the trade gap for the second month to $23.76 billion. Moderating commodity prices and a broader weakening of the dollar have helped lower India's import bill, but a continued weakness in exports could hinder recovery from a record-high current account gap seen during the July-September quarter.
Consumer activity
Liquidity in the banking system tightened, and bank credit slowed to 14.9% in December, from 17.2% in November. The Reserve Bank of India's 225 basis points increase dampened demand for housing, automobiles and consumer goods. Still, double-digit loan growth was a vast improvement over the single-digit expansion observed between September 2019 and March 2022.
Goods and services tax collection, which helps measure consumption in the economy, rose 15%. Revenue collection has stood at more than 1.4 trillion rupees for 10 straight months. New vehicle registrations rose 8.2% in the month, according to data from the Federation of Automobile Dealers Associations.
Market sentiment
Electricity consumption, a widely used proxy to measure demand in industrial and manufacturing sectors, rose from the previous month. Peak demand at the end of December rose to 171 gigawatts from 162 gigawatts a month ago. And India's unemployment rate climbed to a 16-month high of 8.3% as job creation failed to keep pace with a growing workforce.