India's untapped 'grey' market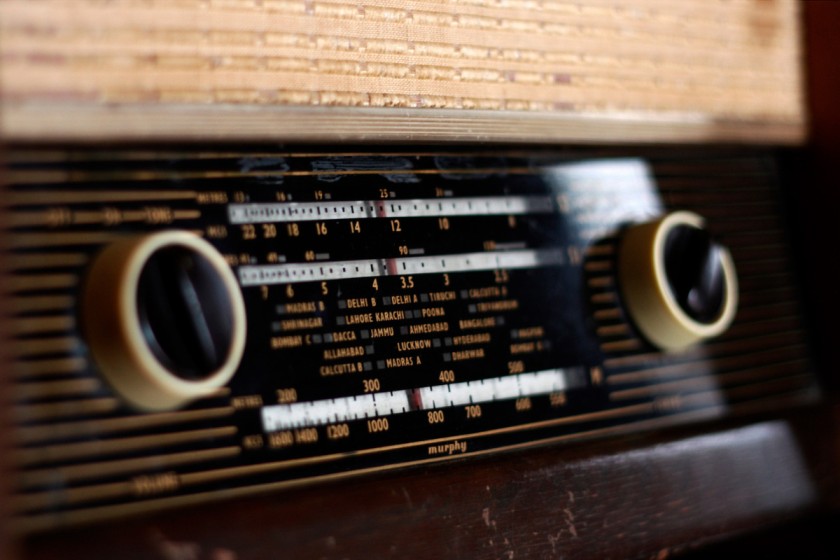 Amidst the nostalgia for the classic brands, marketers may have overlooked the lucrative 'grey market' of mature consumers.
The other day, I had posted a picture on social media of a bottle of 'Old Spice' aftershave which I had purchased after ages. Now, 'Old Spice' is arguably one of the oldest men's personal care brands still alive in India – Cosme Matias Menezes started manufacturing it in India under licence from cosmetics maker Shulton as far back as 1968. In fact, when I started shaving as a teenager back in the 1970's, Old Spice was pretty much the only option – other than a strong-smelling, yellowish cologne from Tata's which was nearly pure alcohol – if one wanted to 'splash out', and more importantly, disinfect all those cuts and nicks from inexpert shaving and poor-quality blades which were then available in socialist India.
More on 'Old Spice' later. The post itself elicited a flood of responses, most of them remembering the brand with nostalgia. Almost all the responses from men – and quite a few women – centred around how much they liked the product and how much they miss it. The nostalgia bit wasn't surprising. Although I do have a few young people on my social media timelines – mostly family, children of friends and the odd young colleague – most of my friends on social media belong roughly to my generation.
What was surprising was the 'missing the product' bit. After all, although 'Old Spice' may have changed hands as far back as in 1990 – it became a part of FMCG giant Procter and Gamble's vast portfolio of brands – it never quite was pulled off the market. After P&G acquired Shulton worldwide, Cosme Matias Menezes lost the India rights but did secure a 10-year distribution deal from P&G and carried on with it.
After that, P&G shifted the brand to Godrej, with which it had a tie-up. When that ended, Marico handled it for a while, before P&G took it back, did a 're-launch', changed the brand's tagline from the decidedly dated (and politically incorrect) "The mark of a man" to "Smell like a man" and tried to pitch it to, I'm guessing, a younger audience with no memories of the product or awareness of the brand. The point is, it was always available.
But clearly, it was not very visible, since none of the responders mentioned actually using the product, at least for several years and even decades now. Given P&G's deep marketing pockets, and its well-entrenched and diverse distribution network in India, this clearly means that P&G isn't quite betting the bank on this particular brand.
Which leads one to think that marketers may have missed a trick or two here. For sure, the male grooming industry in India is booming, particularly in the post-COVID phase. The sector is clocking a CAGR in excess of 11 per cent to hit $2 billion in 2022 and is expected to grow to about $ 3.5 billion by the end of this decade, nearly six times the 2018 market size. But almost all of this growth has come from newer players and start-ups, while traditional FMCG biggies have fallen behind. And almost all the players are gunning for the youth market, and bank heavily on social media and influencers to build reach and awareness.
But what about the older consumer? India is, of course, a young country. According to estimates in the National Family Health Survey-5, 52 per cent of the population was under 30 years of age in 2021 and only 12 per cent was aged 60 years or older. But given that the current population is over 1.4 billion, 12 per cent is still a huge number.
And large chunks of this "grey" market are also considerably better off. Those in their 60s today were in their 40s – and peaking in their careers and earning power – at the start of the millennium. In fact, the current generation of senior citizens is probably the first in post-Independence India to be able to actually afford retirement. The boom period of growth also helped them add wealth at a rapid pace – a 2015 Credit Suisse report estimated that the middle class in India had increased its wealth by one and a half times in the five years between 2010 and 2015 alone!
A 2019 Monitor Deloitte report (The Silver Avalanche) pointed out that by 2030, the elderly over 50 years of age will constitute 32 percent of the entire Asia-Pacific population but are expected to contribute 52 percent of the total Asia-Pacific consumer expenditure. India will be a relative laggard compared to Japan, China and Hong Kong but still a very large market. Deloitte estimates that spending by seniors (it defines seniors as 65-plus) will cross the $1.6 trillion mark in India by 2030.
So, India has a very sizeable market of mature consumers, not only with spending power but strong brand loyalties built up over the years. Unfortunately, marketers don't appear to think so, and are constantly on the hunt for new products and brands to tempt the youth market with. In the process, the massive potential of India's "grey market" has been ignored. Nostalgia about old and loved brands can be profitably turned into custom from these relatively well-off seniors. And one needn't even spend that much on advertising since the brand has already been built up!
Written by R Srinivasan. Mr. Srinivasan is a former editor of Business Line newspaper.
Views are personal and do not represent the stand of this publication.