Is funding winter really coming for Indian startups?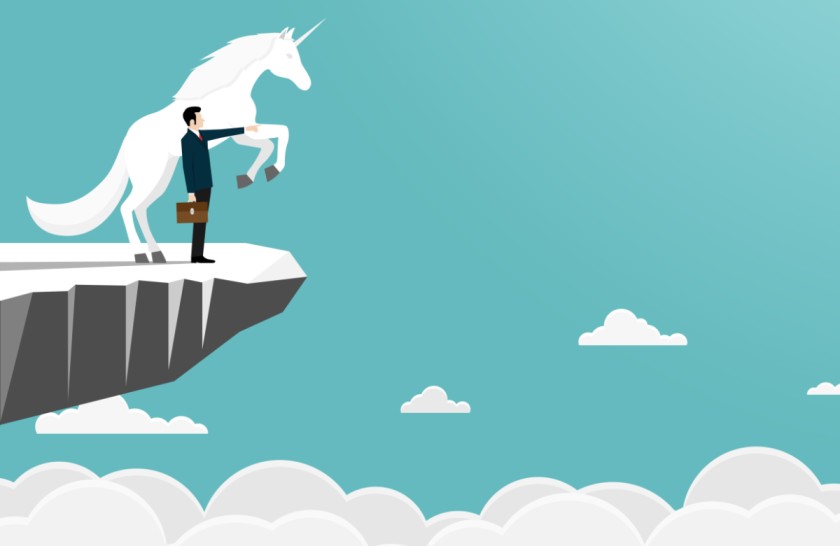 India's startup ecosystem is currently experiencing a funding winter, with global uncertainties impacting investments, yet sustainable ventures thrive.
India is the world's third-largest startup ecosystem, with 107+ unicorns valued at $350 billion. The recent rise of the startup ecosystem in Tier II and Tier III cities and the exponential growth of angel investors in this asset class have been key drivers.
But after a breakthrough in 2021, the Indian startup ecosystem has entered a funding winter. Though the quarterly funding for tech startups peaked in Q3 last year at 14.8 billion USD, it has been dropping constantly ever since. Research firms are already predicting the funding winter to last between 12 and 24 months.
It is largely attributed to global economic uncertainties and dwindling monetary transactions especially in the post pandemic times. The public market performance of some of the most awaited IPOs (Initial Public Offering) also served as an eye-opener for venture capitalists. However, despite the funding winter, there are multiple startups across industries that beat the funding winter.
Investment in sustainable startups will remain strong
There is a conspicuous impact of funding winter and startups across the world. Many global ventures could not raise a lot of capital, and the same is the plight of Indian startups too.
Investors have started raising challenging questions about valuations and have become wary of the situation which has subsequently resulted in small-sized yet long-term investments. The amount of cash available to Indian enterprises increased significantly in the first half of this year, though it was primarily concentrated in the early and seed stages. According to Entrackr data, 596 early-stage companies raised funds in H1 2022, compared to 226 late, growth stage deals.
Startups focusing on green energy, electric vehicles, and climate tech have continued to grow despite a funding slump in the ecosystem. According to Tracxn analysis, early-stage VC investments in India (up to Series A rounds) increased by more than 28 percent in Q1 2022 to $1.50 billion from $1.17 billion the previous year. The average size of early-stage deals increased 200% to $3.94 million in Q1 FY23 from $1.9 million in Q1 2021.
Investors now have intent to engage with businesses that are developing viable business models using technologies such as blockchain, Web 3.0, AI, robotics, and the Internet of Things (IoT), among others (D2C).
Market still bullish for good businesses
Funding winter essentially implies that the market is amending itself. Until recently, the focus was on customer acquisition, with profit taking a back seat. This has changed dramatically in 2022, and it is a positive sign for the Indian startup ecosystem.
It is an excellent period since the ecosystem has become more relevant. Investors realize the current market trends with no room for hyper-growth businesses.
As a result, the upcoming years are looking very promising considering rational valuation and business consolidation.
Only businesses with the right credentials are receiving funds with investors leaning towards operational diligence. It is also lucrative for entrepreneurs who are looking for solid partners who can work mutually with their businesses and leverage their skills to further strengthen their business.
India is treading the path of its startup ecosystem expansion and entrepreneurship, as well as investing in endeavors to become a Global Manufacturing Hub. It makes India one of the favorable destinations to invest in.
Nevertheless, it would be a huge challenge for startups to balance growth and profits in the approaching months. The scenario will be identical for investors too. There are no shortcuts when it comes to accomplishing success in business, whether it is a unicorn or not. The crucial part is to analyze if contemporary startups have the potential to generate enough revenue in the next decade to remarkable revenues for the investors.
Written by Prateek Toshniwal. Mr. Toshniwal is a Chartered Accountant, Angel Investor, Networker, Financial Advisor, and Mentor.