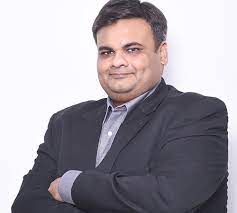 Opinion: Budget 2022 could have done more for healthcare sector – Sameer Agarwal, Group CFO, Manipal Health Enterprises Pvt Ltd.
Union Budget 2022-23 is very futuristic and growth-oriented. It lays down the vision for India @100 for the next 25 years, which was refreshing to see. The esteemed FM has done a balancing act in ensuring that the growth agenda remains fuelled, and the economic activity continues to be nimble amidst the ongoing pandemic. The fiscal deficit also seems to be controlled in a balanced way and hopefully, it will be gradually brought down from 6.9% in FY 21-22 to 6.4% in FY 22-23 and would get moderated further in the near future once the economic growth is back on track, which can be witnessed in the tax collection buoyancy as well. The Budget seems conservative in terms of revenue/ tax receipts and disinvestment, which will hopefully provide the buffer to the Finance Ministry for navigating the challenges in the economy and reducing the deficit further in case everything goes well. Creating road infrastructures like 25,000 km of Road and Gati Shakti (expressway) programs would lead to a better and more connected India. It will also expand Logistics, Rural Economies, and small Urban centres through a multiplier effect that will touch other industries as well. This, in turn, also promises to create employment, which is critical and would thus lead to the economic growth that has been envisaged for creating a $5Tn economy for India. The mention of Digital Banking, cryptocurrency, Fintech, and the setting up of 75 Digital branches in 75 districts in the country is also a huge step towards digitization and formalization of the economy.

The acknowledgement of start-ups in the healthcare sector and their importance on the overall ecosystem has the power to bring better technology to the healthcare industry. This can also make quality healthcare easily accessible to rural India.

The government has increased allocation by 35% towards Pradhan Mantri Swasthya Suraksha Yojana to create more AIIMS-like institutions as well as medical institutions across the country. This would hopefully curtail regional imbalances in the coming years and bring quality healthcare to the citizens living in Tier-2 and Tier-3 towns. It will also address the shortage of healthcare workers like nurses as well. The government has also done a great job through the 'Ayushman Bharat' scheme for which allocations have been increased to Rs.6400Cr for FY 22-23.

Besides all these positives, I feel that the healthcare industry could have benefited more had it been prioritized more and if some PLI-type incentives could have been introduced in the private healthcare sector for creating capacity. This would have helped in reducing the infrastructure deficit that India is facing currently, especially in terms of hospital beds. Large scale health insurance coverage could bring world-class facilities and devices to the country and make the country a Hub for Medical tourism as well.

The industry is also hoping that in the year(s) to come, decisions will be taken towards reducing input GST on healthcare costs and on insurance premiums to make healthcare and insurance accessible to all.

There was a brief mention of the Pharma sector as well, which has been classified as the Sunrise industry in this Budget. This is an important step since India is the pharma capital of the world and allocation towards molecular research beyond vaccination would augur well for this sector.
IThe Budget has created a better business environment

India has taken great strides in improving the ease of doing business; digitization; improving transparency; creating and improving infrastructure through highways, expressways; and rollout of 5G and Faceless assessments. Other noteworthy changes like one nation, one tax policy through GST implementation (GST collection for January was at a record high at 1.4 lacs crore); PLI benefits for driving Make in India initiatives; Cleantech; EV Mobility (battery swapping policy); Solar energy; etc. have shown that the government is setting the future agenda of the country.

The last few years Budgets have seen us progressing on the vision to make India a $5Tn economy in a predictable way, which is providing huge credibility to the government initiatives. This is also providing the necessary impetus for private investments, which relies on stability and continuity of policy. One can witness this clearly in the record inflow through FDI/FPI; record Unicorn creation in the country; record exports which have given us the highest forex reserves of more than $600Bn.

The increased CAPEX outlay can boost the economy

This is a huge step taken by the government to provide impetus to the private sector. This is a great move as the country needs easy accessibility, better road infrastructure, better town planning, the creation of more urban centres, and better rural and telecom infrastructure.

There will be a reduced dependency on Fossil Fuels due to investment in solar and green energy. There will be an improvement in governance through trust-based assessments. The implementation and timely execution of these things can have a multiplier effect on the economy, job creation and making the country more self-reliant. The trickle-down effect of these could also get the economy back on track and India can achieve accelerated GDP growth.

** This is my personal opinion and not the opinion of my employer "Manipal Health Enterprises Pvt Ltd".