Practical insights for finance leaders in R. Ravikumar's 'The CFO Lens'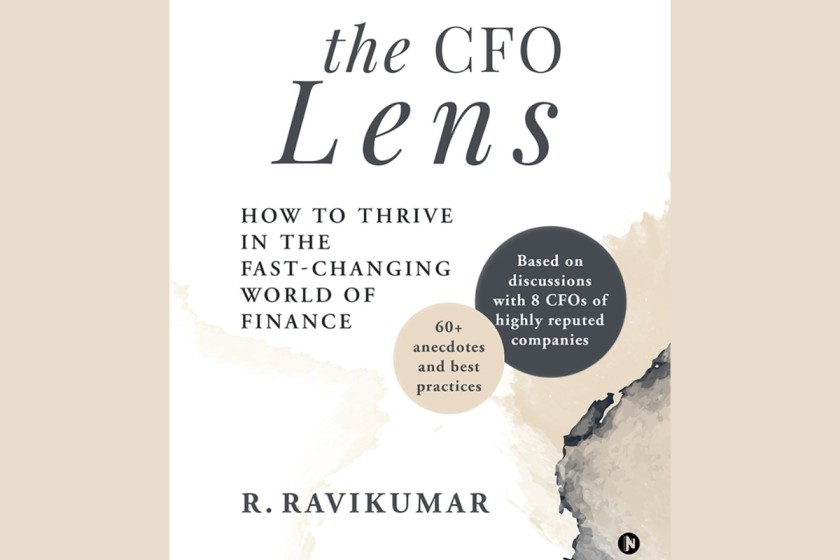 Finance leaders and their teams are in an ongoing transformation from being enablers to being accelerators of growth. To help manage this, there is massive amount of online material available. But they tend to be theoretical and not anecdotal, discussing what is changing, but not how to manage the change and the opportunity it brings along.
The CFO LENS avoids theory and provides practical guidance for strategic and tactical decision-making in everyday work. It is written with inputs from CEOs and eight CFOs of highly reputed companies (current/ex-CFOs of Titan, Swiggy, Ola, Star TV, IBM, Ashok Leyland, TVS Motors & Wildcraft). Building the entire narrative around anecdotes, the author uses the power of storytelling to showcase how successful CFOs have made decisions, solved problems and improved business performance, throughout their careers. Providing an insider's view of how business and finance is managed, it deliberates on several less-discussed, but highly relevant topics.
The book (208 pages) is available on Amazon, Flipkart and as an ebook. https://www.amazon.in/CFO-Lens-Thrive-Fast-Changing-Finance/dp/B0BZZYMRND
The author is a former CFO of IBM India, with Finance, Sales, Consulting and Board level experience. He has worked globally in 4 countries.
Leader comments about the book:
Invaluable guidance from CFOs who have managed modern finance.
Praveen P. Kadle, former MD & CEO Tata Capital and ex-CFO Tata Motors
Engaging and insightful, it covers several areas of impact on finance professionals and provides practical guidance on how to enable growth and create value. A must read.
V.S. Parthasarathy, Ex-Group CFO, Mahindra & Mahindra
Pragmatic, easy to read and interesting, with many stories. Very good reference guide for aspiring CFOs.
Sugata Sircar, Ex-CFO Schneider Electric