Semiconductor giants are betting big on India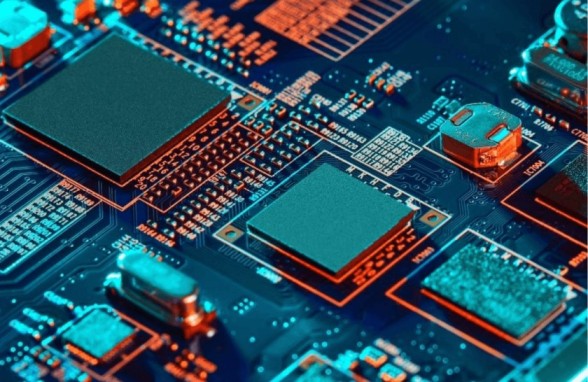 Global chip giants invest in Indian semiconductor fabs, boosting Make in India initiative, with a focus on growth.
Global chip manufacturing giants are betting big on India according to a detailed Firstpost report. In September last year, Foxconn and Vedanata entered into a partnership to set up a semiconductor fabricating plant in Dholera, Gujarat, which is set to become operational by 2024. 
While the Foxconn-Vedanta project will see about $19.5 billion dollars being pumped into it, several other chipmaking giants, from all over the world, are also eyeing to set up shop in India's backyard, in a move that will put the Make in India initiative on the global scale, in an unprecedented manner.
Taiwan's TSMC is also looking to set up a chip-fabricating factory in India, and is currently speaking to various government agencies to check the viability of setting up factory in India. TSMC already has one of its largest offices outside of Taiwan in India in Bengaluru, Karnataka, from where it provides support to its' existing customers in Asia, Europe and North America and supports and encourages fabless companies in India in design and growth.
Ever since news N Chandrasekaran – chairman of the Tata group, announced that Tata Electronics (TEPL) will set up an Outsourced Semiconductor Assembly and Test (OSAT) facility in India, there has a been a lot of speculation, according to which, TSMC and Tata may enter into a partnership.
Besides TSMC, Powerchip Semiconductor Manufacturing Corporation, a Taiwanese chipmaker, is also in exploratory negotiations with several Indian companies to help establish new chip operations in the country, as per a report by Taipei Times. According to the newspaper, the memory chip maker's announcement put an end to six months of speculation that it was planning to invest in India to diversify its operations despite Taiwan's rising geopolitical tensions.
The report quotes a source as saying that Tata Group was one of the potential partners in negotiations with Powerchip about developing a semiconductor factory. 
Apart from TSMC and PSMC, Singapore-based IGSS Ventures and ISMC are also exploring their options in India. According to some reports, the semiconductor consortium ISMC plans to invest over $3 billion in their chip fabrication facilities in India and is close to finalising Karnataka as the location for their factories.
Similarly, Japanese chipmaker Renesas Electronics has already partnered with Tata Motors and formed a strategic partnership to design, develop and make semiconductor solutions, the firms said on Wednesday. Now, they are looking to establish their own fabs in India and make and export silicon chips for EVs to their global customers.
So far manufacturers in a small number of East Asian countries, led by China, Taiwan and South Korea, have supplied most of the world's semiconductors. Several countries now want to reduce their dependence on global supply chains in critical technologies after the pandemic as well as the sanctions imposed on China and companies that deal with China, in American-patented tech.
However, on December 15, 2021, the Indian government unveiled a semiconductor programme of Rs 76,000 crore aimed at luring semiconductor and display fabs to the nation. In the first round, which ended in February 2022, the government received proposals for three semiconductor fabs and two display fabs. In response to industry concerns, the government changed the plan in September this year to provide a flat 50 per cent incentive to all certified fabs.
It's not just Asian countries who are looking to set up their factories in India's backyard.  Companies like AMD and Intel are also looking to set up their factories in the country, through their partners. Micron Technology, a USA-based manufacturer of semiconductor devices, plans to invest more than US$41 million to build a new production plant in Hyderabad, Telangana.
The government anticipates significant investments as part of its aim to strengthen funding for new semiconductor and display plants. The current investment forecast is at least $25 billion, according to Rajeev Chandrasekhar, Minister of State for Electronics and Technology.
According to a survey by the India Electronics & Semiconductor Association (IESA) and Counterpoint Research, the country's semiconductor component business would reach $300 billion in total revenues by 2026.