Sifting through the noise: Strategies for cutting through data overload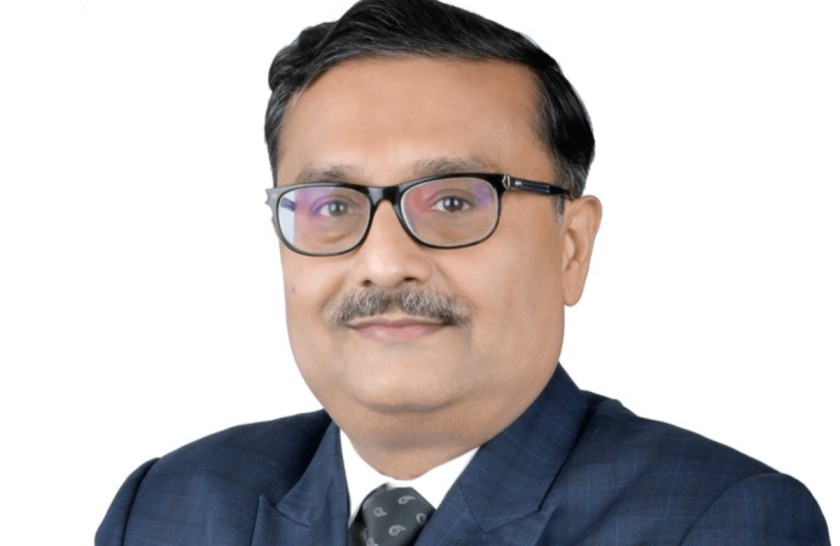 Mr. Mitra believes that advanced technologies have the potential to assist CFOs in establishing agile and scalable processes.
The exponential growth of available data has made decision-making increasingly challenging, causing business leaders to struggle to make informed choices that can significantly impact their lives and businesses.
Despite the belief of business leaders that data is critical to their organization's success, 90% of them have experienced decision distress in the past year due to a lack of tools to manage the vast amount of data available.
Oracle's recent Decision Dilemma study, conducted with Data Scientist and Author Seth-Stephens Davidowitz, highlights that the lack of trust in large volumes of data has prevented many business leaders from taking critical decisions. Moreover, 94% of them believe that the growing number of data sources has limited their organization's success.
According to Kaushik Mitra, Senior Director – Cloud ERP, Oracle, achieving a balance between human intelligence and data management is crucial for CFOs grappling with the challenge of making more critical decisions while deeply analyzing the influx of data into their systems.
Our senior editor, Shivani, recently spoke to Mr. Mitra to gain more insights on the key findings of the study. Below are the edited excerpts:
Q. What were the key findings of the Oracle and Seth Stephens-Davidowitz study that prompted them to name it 'Decision Dilemma'? Can you provide some examples of how data overload is impacting decision-making for Indian respondents?
Kaushik Mitra: We conducted the survey with 14,000 respondents worldwide, including 1000 from India, and the insights gathered formed the basis for our study titled "Decision Dilemma." The study revealed that decision-making has become more complex due to the increasing amount of data influencing these decisions, resulting in the "Decision Dilemma."
Some of the major findings for India include –
91 percent of individuals state that the number of decisions they have to make daily has increased by ten times over the past three years. Moreover, 90 percent of them are overwhelmed with an influx of data from numerous sources while trying to make these decisions.
88 percent of people believe that their inability to make decisions is adversely affecting their quality of life, leading to an increase in anxiety levels (38 percent), missed opportunities (40 percent), and unnecessary spending (42 percent).
90 percent of business leaders have experienced decision distress, which involves regretting, feeling guilty about, or questioning a decision made in the past year. Furthermore, 99 percent of these leaders believe that possessing the right decision intelligence can be the difference between success and failure for their organization.
An overwhelming 99 percent of individuals desire assistance from data to make more informed decisions, and in an ideal situation, they prefer data to assist them in making better decisions (60 percent), reducing risk (46 percent), making faster decisions (54 percent), making more money (45 percent), and planning for the unexpected (29 percent).
Business leaders acknowledge the need for change, realizing that the right data and insights can aid them in making better decisions in crucial domains such as HR (99 percent), finance (98 percent), supply chain (99 percent), and customer experience (98 percent).
Despite facing frustrations with data overload in their personal and professional lives, individuals acknowledge that their decision-making abilities would be compromised without it. Specifically, 36 percent believe their decisions would be less accurate, 38 percent believe they would be less successful, and 40 percent believe they would be more prone to errors without data.
People have a strong belief that organizations utilizing technology to make data-driven decisions are more trustworthy (97 percent), have a higher likelihood of success (97 percent), are companies they are more likely to invest in (95 percent), partner with (94 percent), and work for (96 percent).
Q. How do you think data overload will affect businesses, and do you anticipate that data management will become a critical business concern for CFOs in the upcoming years?
Kaushik Mitra: Based on our findings, it is evident that data overload is already impacting businesses, and its effects will likely become more pronounced in the future. In India, the survey shows that 90 percent of business leaders have experienced decision distress, which includes regretting, feeling guilty about, or questioning a decision they made in the previous year. Furthermore, an overwhelming majority (99 percent) of respondents believe that the right type of decision intelligence is critical to the success of an organization.
Considering the above findings, it is evident that data management will emerge as a critical concern for business leaders, including CFOs. In the past few years, the role of CFOs has expanded beyond traditional accounting and auditing functions. They now have a greater responsibility to oversee strategic operations, such as risk assessment, identifying financial management gaps, and ensuring cost-effectiveness. Data plays a fundamental role in all these activities, and CFOs must be proficient in accessing, analyzing, and applying relevant information to make informed decisions and data-driven choices.
Q. How can data assist in decision-making for financial operations and processes, considering the statistic from the study that "98% of business leaders feel that the right data and insights in a professional environment can help businesses make better Finance-related decisions"?
Kaushik Mitra: The survey findings shed light on the potential of data to assist CFOs in making informed decisions across various financial operations. The study identified several areas where data can be instrumental in driving better financial decision-making. For instance, data can help identify opportunities to reduce costs (57%), manage risks (53%), generate accurate revenue targets (54%), create more accurate forecasts (56%), plan for different scenarios (50%), and optimize cash flow and working capital (53%). Almost half of the business leaders surveyed indicated that data can aid in all financial measures, highlighting the significant role data can play in decision-making when used correctly.
Q. The survey also emphasized the importance of tools and technology in assisting business leaders in making data-driven decisions. How do you think technology can help CFOs, in particular, to overcome the 'Decision Dilemma' as they transition from their traditional function to the one focused on data management?
Kaushik Mitra: The role of CFOs has undergone significant changes in recent years. They are now responsible for balancing the promotion of growth and digital projects with the preservation and restoration of their organization's financial health. Forward-thinking CFOs can accelerate the adoption of modern digital projects that continuously generate value, promote agile strategies, mitigate real-time risks, and enable faster and more accurate decision-making. However, with this shift comes the challenge of managing an ever-increasing amount of data entering their systems while maintaining a balance between human intelligence and data management. The use of appropriate tools and technologies can assist CFOs in navigating this "Decision Dilemma." By leveraging the power of technology and data, financial operations can remain robust, compliant, and competitive within their ecosystem.
Q. How do you see cloud and other key technologies helping CFOs effectively manage the increasing volume of financial data and make informed decisions amidst the current data deluge?
Kaushik Mitra: Advanced technologies such as cloud computing, artificial intelligence/machine learning, and analytics have the potential to greatly assist CFOs in establishing more agile, adaptable, and scalable processes, which in turn can enable better-informed decision-making. For instance, cloud-based financial management solutions that integrate AI and data analytics capabilities can help filter out essential data, generate insights and forecasts, and thus facilitate data-driven decisions. These technologies can help CFOs cut through the noise of vast amounts of data and identify relevant data sets. Furthermore, CFOs can easily interpret the AI and analytics-generated charts and dashboards without having to rely on data scientists or IT professionals for day-to-day operations.
Oracle ERP and EPM solutions, for instance, have AI, ML, and Data Analytics capabilities to enable CFOs and assist them across organisations in making better decisions and fast-track innovation. These cloud-native solutions are built on unique capabilities and are integrated into one platform, reducing the overwhelming sources of data to scan through and thereby assisting our customers in addressing the difficulties that create the 'Decision Dilemma'.
Oracle has recently introduced new features to its Oracle Fusion Cloud Applications Suite, aimed at helping businesses expedite their supply chain planning, improve operational efficiency, and enhance financial accuracy.
Sai Satheesh Sadgopan, Chief Technology Officer of myTVS, stated that data-driven insights are crucial for all their critical decision-making. By utilising the Oracle Fusion Cloud Applications Suite, they have been able to combine data analytics with process optimization to gain a complete view of their operations, along with AI algorithms from a single source of data. This has resulted in streamlined inventory planning, faster and more accurate accounting book closing, and report generation for stakeholders, among other benefits. Overall, the organisation has been able to enhance operational efficiency and decrease costs.
Often, businesses use disparate systems that require complex and expensive integrations, leading to slower operations and affecting financial accuracy and profitability. To overcome these challenges and speed up the accuracy of insights, organizations need an integrated platform that facilitates the use of AI and automation in supply chain processes. Oracle Supply Chain Planning's latest feature, powered by AI, provides lead time estimations that can improve the accuracy of assumptions by identifying deviations based on actual performance, enabling data-driven decision-making.