Start-ups are poised to become India's economic backbone in the next 25 years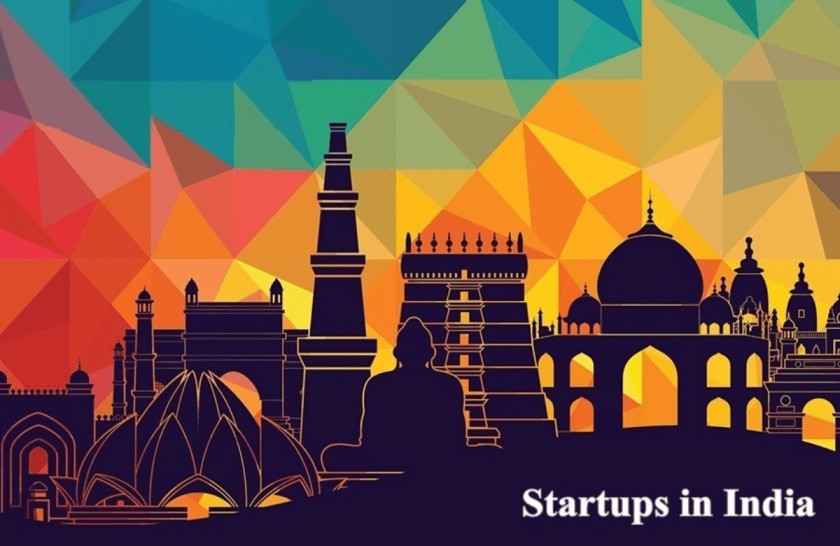 India's booming startup ecosystem, boasting over 100 unicorns worth $340 billion, is poised for further growth, societal impact.
India's start-up scene is blazing a trail to the top of the world's economic ranks. With over 100 unicorns and counting, valued at a staggering $340 billion, India's start-up ecosystem is already the third-largest in the world. But this is just the beginning.
Start-ups now achieve $100 million in revenue in just five years, a significant improvement from the 18 years it took in 2000, reveals a new report by RedSeer Strategy Consultants. As these young companies continue to mature and grow, they are expected to have a significant impact on both financial growth and societal progress, propelling India forward on the global stage.
Bharat taking centre stage
Building for Bharat, or the population outside of India's major cities, is a huge opportunity. Often referred to as the "next billion" users, this segment represents a significant portion of India's population. Building solutions for Bharat has today emerged as a significant opportunity; earlier it was viewed as just a social cause. Start-ups are flocking to this segment to offer accessible and affordable products and services to the low-income, less tech-savvy population. The shift to remote work and learning during the pandemic led to a significant boost in the adoption of digital services among consumers in Tier II and III cities, narrowing the digital infrastructure gap between urban and non-urban areas. Today, around half of the recognised start-ups in India are from Tier II and III cities.
The financial inclusion engine
The India Stack, a digital infrastructure consisting of identity, payment, and data sharing rails, continues to help the country widen access to affordable financial services. Digital innovations like Unified Payments Interface (UPI), eKYC, and the Account Aggregator (AA) network have greatly increased access to financial services for those who were earlier unbanked or under-banked and have also boosted the Indian economy by facilitating e-commerce and digital transactions. The next step is to bridge the digital divide in financial inclusion, a massively large and untapped market for start-ups.
The JAM trinity (Jan Dhan Yojana-Aadhaar-Mobile) initiative by the government has enabled nearly all households in India to have access to bank accounts and make efficient, low-cost digital payments via UPI and Aadhaar-enabled payment systems. The government has stated it wants to take financial services to every corner of the country using digital technologies.
A growing number of start-ups are now offering specialised digital financial services to under-banked and unbanked segments of society, such as MSMEs, agricultural sectors, women-focussed financial services, and low-income households. The sachet model in financial services is picking up where fintech start-ups are offering small-ticket loans to consumers.
The EdTech conundrum
Perhaps the most discussed and criticised start-up segment in the past year, edtech faced heavy headwinds as the pandemic-induced digital boom began to wind down. However, founders and investors say the potential to create a significant impact and establish thriving enterprises in this field is just starting to take shape.
"We will witness 'made in India' learning programmes going global, making India's edtech an attractive investment destination. It will also open doors for a thriving gig economy, with skill development, career training, and knowledge exchange opportunities for students and teachers," says Divya Gokulnath, Co-founder, BYJU'S.
The future is Saas
India's SaaS progress is irrefutable and its future trajectory is promising, whether measured in total annual recurring revenue (ARR) of $12–$13 billion in 2022, up four times over the past five years; or investment of approximately $5 billion in 2022, up six times, says a recent report by Bain & Company. Of the 1,600 Indian SaaS companies that have now been funded over the past five years, around 14 of them exceed $100 million in ARR (vs around five in 2020) and are reaching this growth milestone as quickly as their US counterparts.
Sustainability soars
The need for sustainable solutions has never been greater. From renewable energy to sustainable agriculture, Indian start-ups are poised to lead the charge in developing innovative solutions that can help mitigate the effects of climate change and build a more sustainable future. Enzia Ventures, a mid-market venture capital fund, recently predicted that India is likely to attract climate-tech investments to the tune of $20 billion by 2030.
Meanwhile, start-ups are taking advantage of the push towards electrification in the transportation sector by introducing innovative solutions for electric vehicles, including two- and three-wheelers, commercial buses, and freight vehicles.
As the start-up landscape in India blooms, it's evident that these sectors where ambitious start-ups are actively building solutions will be instrumental in propelling the country's growth and advancement in the coming years. The horizon shines bright for India's start-ups, with boundless potential for the impact they will have on the nation's economy and society. 
Written by Binu Paul