How power exchanges are helping India in achieving its ambitious green target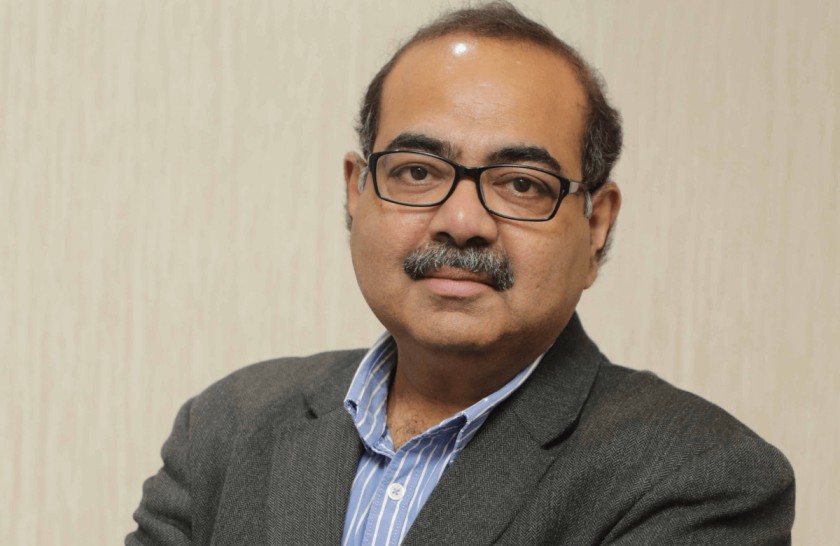 Mr. Harlalka believes that power exchanges will play a vital role in meeting India's increasing demand for electricity.
Vineet Harlalka, CFO at Indian Energy Exchange (IEX) – India's premier power trading platform – says that energy exchange platforms are playing an important role in promoting sustainability by providing a marketplace for green energy products and working with the government to meet the country's sustainability targets.
Our senior editor, Shivani Srivastava, spoke to him about opportunities and risks surrounding the green transition in India's energy exchange ecosystem. Below are the edited excerpts:
Q. The Indian government has been prioritizing sustainability and green transition over the past year and a half. As a result, what are the opportunities that have arisen for the exchange sector in general and your organization in particular?
Vineet: India has set an ambitious target to reduce total carbon emissions by 45% by 2030 and reach net zero by 2070, signalling its strong commitment to sustainability. One critical player in achieving this goal is the exchanges. Presently, non-fossil fuel renewable capacity accounts for 42% of India's total capacity, which is around 174 GW. Exchanges like IEX have played an important role in this achievement, having launched the 'Green Term Ahead Market' in August 2020 and the 'Green Day Ahead Market' in October 2021 – the new market segments for trading in renewable energy. The current uncertainty in the global scenario makes it even more crucial for India to take concrete steps toward sustainability.
Increasing the penetration of renewable energy in the market has been a challenge for renewable generators, who face obstacles such as inadequate PPAs, pricing that does not reflect the true value of renewable energy, and delayed payments. Exchanges can help mitigate these challenges by providing a platform where prices can be discovered transparently, payment security can be ensured, and revenue can be adjusted based on the generation and other external factors. In a recent Deloitte study, exchange-discovered prices were found to be more rewarding than prices discovered through the bidding model currently in use. The exchange platform offers easy market access and better price recovery, making renewable energy more viable and profitable. The government has set a target for at least 50% of the country's total capacity to come from non-fossil fuel or clean energy resources by 2030. Exchanges provide a cost-effective and dynamic mechanism for embedding green energy in the overall mix. This makes exchanges a critical part of the government's mission to promote non-fossil fuels and green energy.
Q. What challenges and opportunities do you observe in the energy sector, and how can finance leaders leverage these challenges?
Vineet: Some of the challenges faced by the energy sector are structural in nature and can be traced back to the history of the sector in the country. In addition, there are other challenges that have emerged in the last 2-3 years, primarily due to the pandemic and the geopolitical issues.
First, let's consider the structural challenges that are inherent to the power sector, particularly the financial condition of the discoms. The discoms are impacted by significant AT & C losses and their recoveries and liquidity remain challenging, resulting in high losses.
The second challenge is that of tariffs. Reducing the cost of electricity for political measures can impede the growth and development of the sector. These structural issues are deeply embedded and can be difficult to address. For example, if the cost of production is around 4-4.5 Rs, it is not feasible to supply it at 2 Rs.
While the government has made considerable progress in addressing these issues, there is still much work to be done to overcome these challenges.
Moving on to recent challenges, we have seen a significant drop in demand due to the pandemic, and subsequently, geopolitical issues such as the situation in Ukraine have led to a spike in gas and coal prices. The price of electricity on exchanges has also risen sharply in the past year, from 3-3.50 Rs. to 6.50 Rs. and even up to 8.50 Rs. in the first quarter of this year. Due to supply-side constraints, there is pressure on exchange prices, and cost optimization benefits have been difficult to achieve. These challenges are significant, and as a finance professional, I am constantly seeking opportunities to capitalize on them.
Despite the challenges, there are several opportunities to work with the government to launch new products and rationalize pricing. The Government has taken initiatives to improve the power supply in the country by significantly increasing coal supply and launching the High Price DAM segment. We recently launched term ahead contracts upto 3 months, which we believe, will create a lot of value by allowing market participants to tie up their power at competitive prices. IEX's Green market, comprising Green Day-Ahead, Green Term-Ahead, Renewable Energy Certificates, and Energy Saving Certificates (ESCerts), is aligned to facilitating India's sustainability goals.
Exchanges allow discoms to plan the distribution of their power more evenly, buy power when they have a deficit and sell power when they have a surplus. This enables discoms to rationalize their costs by selling surplus power to the Exchanges during high demand when the prices are at peak.
Thus, while the challenges are significant, the opportunities are equally compelling, and we are constantly working to leverage them.
Q. Please talk about the growth of the Power sector in India and how things have changed for it over the past two years.
Vineet: Over the past 2 years, there has been a significant increase in electricity demand in India, particularly in the current year, with a year-on-year growth of almost 10%. This is a substantial increase from the average growth rate of 3.8% seen over the last 5 years. The surge in demand is largely due to the increase in industrial activities and government spending on economic activities, leading to higher per capita consumption of electricity. It is expected that the demand for electricity will continue to rise by around 6-6.5% going forward.
The power sector in India has seen remarkable growth in the last few years, with the exchanges recording a growth rate of almost 30% in the last 2 years, excluding the current year. The exchanges have a significant opportunity to capitalize on the power sector's growth as they currently constitute only about 7.5-8% of the total consumption. As the demand for electricity continues to increase, exchanges are expected to play a vital role in meeting this demand.
Q. What are the new business opportunities that you foresee for IEX in the coming years?
Vineet: The growth in the power sector has presented an opportunity for IEX, which has launched a range of new contracts in the past two years, including Real Time Market, GDAM, GTAM, Cross-Border Electricity Trade and Term Ahead Contracts upto 3 months. In addition to this, IEX launched Indian Gas exchange in 2020, which has seen tremendous response from participants, including all major players in the gas industry. The government is also looking to increase the share of gas in the energy mix from about 6% to 15% by 2030, which presents a significant growth opportunity for IGX.
IEX will continue to strengthen its position in the current products, such as GDAM and GTAM in Green Markets, and increase volumes in the existing products. In addition, aligned with the government's focus on sustainability, IEX has announced its entry into the carbon credits market. The company aims to work closely with the government to meet its sustainability targets and explore opportunities in this emerging market. IEX is also exploring the possibility of launching a coal exchange, as there is significant interest in this area.
Overall, the past two years have been a period of growth and expansion for IEX, and the company is well-positioned to take advantage of the opportunities presented in the power sector in India.
Q. What are some of the growth drivers that have promoted IEX's growth?
Vineet: To achieve growth in any exchange business, it's crucial to provide solutions to customers' problems. The launch of Real Time Market (RTM) has provided shorter duration opportunities and allowed real-time trading, resulting in the RTM market gaining almost 25% in share within the exchange portfolio within just two years of its launch. We are continuously working to innovate new products and discuss solutions to market challenges with the industry players.
IEX is actively engaged to innovate and launch new products and segments, such as the proposed mandatory market for carbon credits and the capacity market. Regulatory changes like the reclassification of renewable certificates and GNA regulations are also providing more flexibility for participants to take advantage of market dynamics in real time rather than being locked into fixed costs for longer durations.
Looking at the overall energy mix, the government is seeking to increase the exchange market share from 8% to 25% by 2030. This will help in deepening the power market and attracting more market participants, making discoms more competitive and optimizing costs. These changes serve as triggers to push us forward and increase our exchange's total market share.
Q. Has the recently delivered Budget addressed your concerns?
Vineet: The budget has various positive aspects, particularly with its focus on the renewable energy sector. While some of the major challenges facing the exchange are not directly addressed in the budget, the government has allocated around 35,000 Crore towards green initiatives such as green hydrogen and green bonds. This reflects the government's commitment to reducing carbon emissions by 2030 and promoting more sustainable and renewable products. One area the government is identifying as key to this effort is storage, and the focus on clean hydrogen is also a positive sign. Although these areas are still in the innovation stage, IEX will continue to work towards enabling India's sustainability roadmap.