Economic slowdown good for India, say leading economists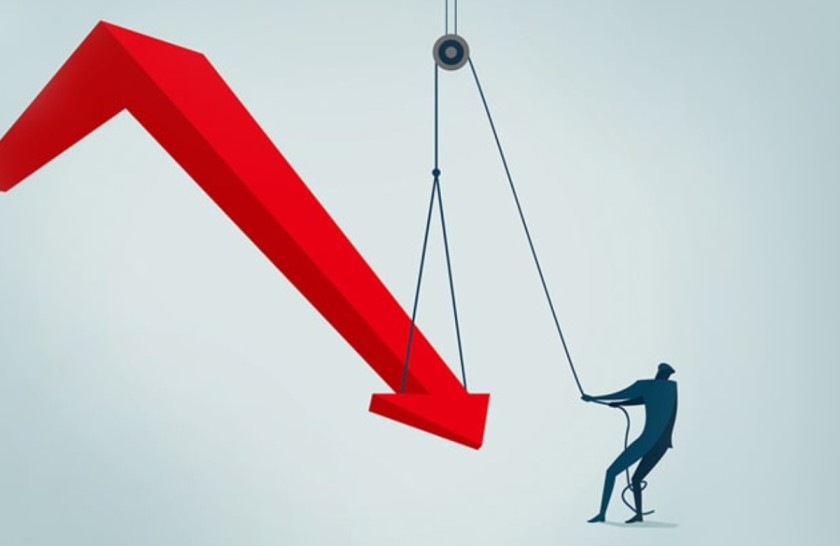 India's economic growth is projected to slow to 6%, easing inflation, helping manage deficits, amid global economic challenges.
India's annual economic growth is forecast to slow to about 6% for a few years, according to economists and they say that's not such a bad thing.
A Bloomberg survey forecastexpects India to expand at 7% this fiscal year ending March, before slowing to 6.1% the year after. Inflation is also said to ease to 5.1% in the financial year to March 2024 from 6.7% in the current fiscal year.
India may lose its world-beating growth distinction as borrowing costs have returned to pre-pandemic levels after 190 basis points of key rate increases since May, which has eventually impacted demand.
A slower growth in India would also be consistent with a much deeper global slowdown as the reduced demand is expected to help control the current account deficit and enable a steeper glide path of inflation.
S&P joins a host of agencies which have slashed India's economic growth projections for current fiscal year citing slowdown in global economy, Russia-Ukraine war, besides rising interest rates and inflation domestically.
The International Monetary Fund earlier this year highlighted that India's growth potential in the next five years has slipped to 6.2% from an earlier estimate of up to 7%.The key issue is being India's double-edged growth differential in relation to the rest of the world, which brings risks of a larger external deficit with it.
Several economists are of the opinion that the Indian economy is in a better shape in comparison to most other large economies, but global slowdown could impact its momentum. Given the current levels of inflation, trade deficit and fiscal deficit, it would be better to consolidate for now rather than push for extra growth by stimulating domestic demand.