The Lithium Dilemma: Environmental concerns amidst supply surges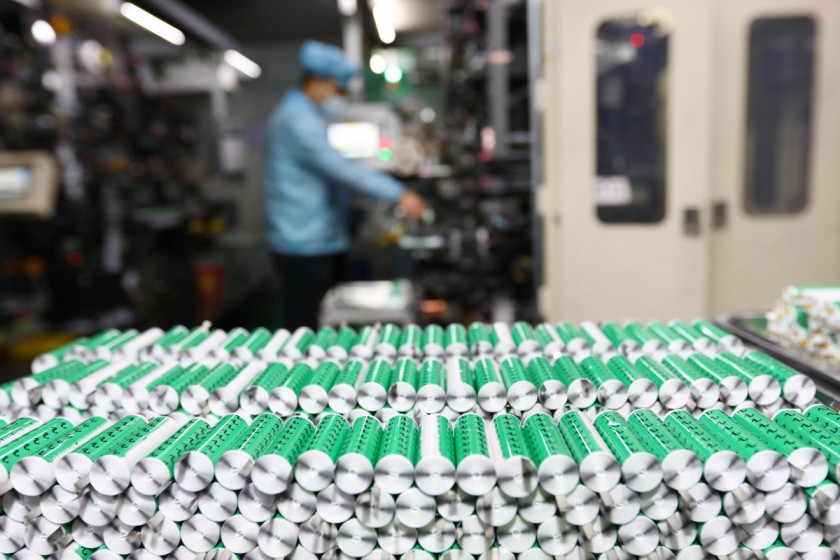 In a span of two years, global lithium landscape has dramatically shifted, impacting reserves, demand, and environmental concerns.
What a difference two years can make. In 2021, global lithium prices started rising inexorably on fears of limited global reserves, China's dominance over the battery ecosystem and the assumption that lithium demand would keep going up if climate targets were to be met by 2050. Prices of battery grade lithium carbonate would peak around US $60,000 per tonne in November 2022, up from under $10,000 in January 2021.
In 2023, lithium prices have crashed. Battery-grade lithium carbonate is now selling at around $26000 per tonne and is expected to fall further. New reserves have been discovered across the world. China's Electric Vehicle (EV) production that was galloping in 2021 has cooled dramatically as the government withdrew some incentives. Supplies of lithium have risen far more than had been projected in early 2021.
But more than anything else, there is now a reassessment taking place about the role and environmental friendliness of the metal that has been dubbed "white gold" and "white oil" by environmentalists and policymakers. It could, in the near future, also lead to spats between the global north and the global south.
As we enter the last quarter of the calendar year 2023, some things are becoming clearer. First, there is far more lithium available around the world than people initially thought. Second, there is a good chance that the lithium demand will not continue rising indefinitely but will plateau out because of multiple reasons, mostly to do with its shortcomings.
In 2019, the US Geological Survey had estimated 80 million tonnes of total lithium reserves worldwide. The lithium triangle countries – Argentina, Bolivia and Chile –had over 50% of the global proven reserves of lithium though they were still not the largest producers of the metal. The US, which is not a major producer of lithium currently, was estimated to hold, in 2019, the fourth biggest reserves – 6.8 million tonnes. Australia, currently the biggest producer, stood fifth with reserves of 6.3 million tonnes.
If Australia dominated lithium production, China was the king of lithium processing with over 70% of the capacity. In terms of reserves, it stood at 6 position with an estimated 4.5 million tonnes. Smaller lithium reserves were also present in Canada, Peru, Afghanistan, Portugal, Ukraine and Russia.
The accepted wisdom was that almost all other countries would need to queue up for supplies to the countries that had reserves and China, which had most of the processing capacity needed to turn lithium ores into battery-grade lithium compounds.
Since then, big new reserves have been discovered in many places. In the Reasi district of Jammu & Kashmir, the Geological Survey of India discovered 5.9 million tonnes of "inferred reserves". While proven reserves are likely to be much less, the discovery has spurred the search for lithium reserves in other parts of the country as well.
Meanwhile, in the US, the recent discovery of lithium in an ancient volcanic crater along the Nevada-Oregon border is being watched closely. Some early estimates put the potential lithium reserves in the crater to be anywhere between 20 million tonnes and 40 million tonnes. And Iran has discovered an estimated 8.5 million tonnes of lithium carbonate equivalent deposits in Hamedan province.
Put together, these discoveries, along with discoveries of huge reserves of rare earths in Sweden, has ensured that fears of the world's supply of lithium running out as demand of EVs and other batteries increases over the next few years were misplaced.
But as discoveries of new reserves have thrown up possibilities of enormous supplies in various geographies, worries about the environmental impact of lithium itself are rising, as is the reassessment of the long-term utility of lithium-ion batteries that were expected to be a critical part of the green energy transition.
Lithium-ion batteries first started being used for consumer electronics and computers. As the chatter about electric vehicles (EV) increased, Li-ion was also found the most suitable for powering the new cars and other vehicles and it soon became the dominant battery chemistry for EVs. Optimists began thinking of Li-ion even becoming the mainstay solution for grid storage/long-duration energy storage (LDES) that could be paired with solar and wind power farms.
That hope didn't pan out – Li-ion was found impractical for LDES because of multiple reasons, including energy density and the speed of discharge.
More importantly, as mining and processing of lithium shot up because of rising demand, environmental researchers realised that there were plenty of issues to deal with. First, the lithium mining is not a clean process. Whether extracted from salt lakes or hard rock mines, it requires plenty of energy and water. Often the energy used is from "dirty" power plants. The damage done by mining activities and the water pollution is often permanent. Neither is processing of the lithium mined particularly environment friendly – one reason that many western countries do not want to get into it.
Apart from Australia, there is reluctance in many western countries regarding mining and processing of lithium within their borders. They would prefer the mining and processing – and the resultant environmental impact – to be in less developed nations. In the European Union, except for Portugal, no other member wants lithium mining, even if reserves are discovered. The same issues are stopping the US and Canada from exploiting their reserves aggressively.
What is the solution going forward? Research on alternate battery chemistries as well as alternate energy sources such as green hydrogen could throw up practical answers. Hopefully, the alternate solutions will have lower environmental impact than lithium-ion batteries.
Prosenjit Datta is former editor of Business Today and Business World magazines.
Views are personal, and do not represent the stand of this publication.