Unlocking India's potential: Lessons from China's innovation clusters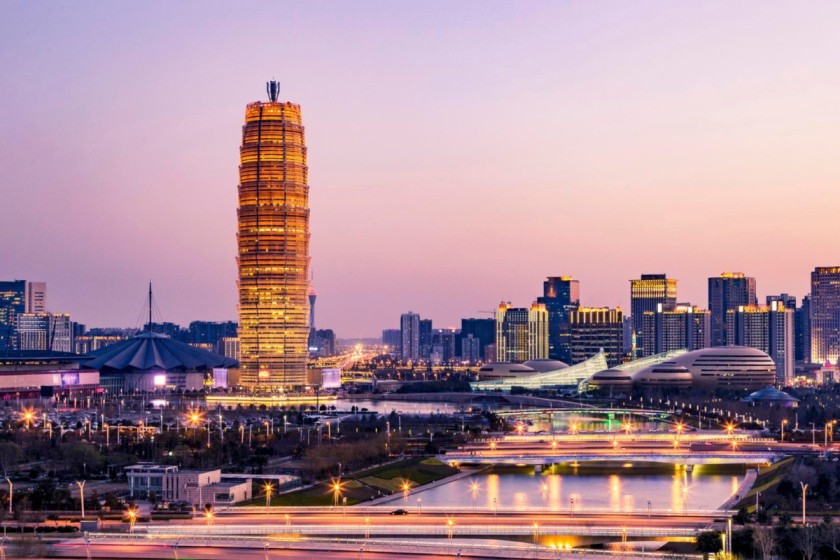 By developing innovation clusters, China has managed to spread its academic, research and industrial infrastructure widely across country.
Which is the world's most innovative country? The answer may come as a surprise. For the 13 years in a row, Switzerland has ranked at the top of the Global Innovation Index, the 2023 edition of which was released last week.
The Global Innovation Index, published by the World Intellectual Property Organization (WIPO) in partnership with the Portulans Institute, uses as many as 80 indicators in four broad buckets, ranks 132 of the world's leading economies across all regions and income groups. The buckets include science and innovation investment, which is measured by the number of scientific publications, venture capital deals and values, R&D spends and number of global patents issued; technological progress, which tracks diverse indicators from computing power availability to the cost of renewable power and electric batteries to drug approvals; technology adoption, which tracks, among other things, safe sanitation, robots, connectivity and even cancer radiotherapy, and finally, the bucket of social impact, which includes indicators like labour productivity, life expectancy and CO2 emissions.
A very eclectic list, and one where the link between some of the tracked indicators and innovation might appear somewhat tenuous, but over the years, the GII has come to be accepted as a fairly reliable indicator of progress in scientific innovation and development.
Given the broad sweep of parameters, it is not surprising that the rankings feature both the usual suspects and some small nations within the top 10. Sweden is 2nd and the United States 3rd, followed by the United Kingdom (4th) and Singapore (5th), marking its first entry into the top 5. Finland is 6th moves closer to the top 5. Netherlands, Germany, and Denmark are rounded off by South Korea at the 10 position.
Perhaps signifying its continued decline as a technological superpower, Japan has now slipped to 13 place, one rank behind China. India is not doing badly, topping the rankings for the lower middle-income countries grouping, but, at the 40 position, has some catching up to do with the world's leaders in innovation, at least as measured by the GII.
India, of course, has gleefully welcomed the rankings. Pointing out that India has climbed from a rank of 81 in 2015 to 40 in 2023, a government press release said the steady climb was "owing to the immense knowledge capital, the vibrant start-up ecosystem", and the "amazing work done by the public and private research organizations." It also noted the "pivotal role" of government research institutions in "enriching the National Innovation Ecosystem."
Patting ourselves on the back is alright, but it must be noted that, just like in the Ease of Doing Business Index, where also India did notably well, the progress has been made possible thanks to asymmetric advances in some areas. Of the 80 indicators, India has done well in export of Information and Communication Technology (ICT) services (5 in the world), venture capital (VC) received (6 , thanks to the booming start-up ecosystem) and the number of graduates produced in science and engineering (11 , never mind the employability quotient).
So, this has led to some outsize progress in some areas. Take Unicorns – start-ups valued in excess of $1 billion – for instance. As of April 2023, there were 1,206 unicorn companies located in 50 different countries globally. But only five countries accounted for 80 percent of all the world's unicorns: the United States (54 percent), China (14 percent), India (6 percent), the United Kingdom (4 percent) and Germany (2 percent). Out of a total unicorn valuation of $3.8 trillion in 2023, US alone accounted for $2 trillion, compared to $736 billion for China and India at $193 billion.
But there are important lessons to be learnt from the world leaders on other parameters. One is in the creation and growth of what are called science and technology clusters. The GII identifies local concentrations of world-leading science and technology activity. S&T clusters are established through the analysis of patent-filing activity and scientific article publication, documenting the geographical areas around the world with the highest density of inventors and scientific authors. WIPO locates and ranks science and technology clusters through a geocoding method, mapping addresses and names pulled from documents to 96 percent accuracy.
And the cluster rankings tell a slightly different tale. The world's five biggest S&T clusters are all located in East Asia. Tokyo-Yokohama (Japan) is at the top as the largest global S&T cluster, followed by Shenzhen-Hong Kong-Guangzhou (China and Hong Kong, China), Seoul (Republic of Korea), followed by China's Beijing and Shanghai Suzhou clusters.
The US has 21 among the top 100 S&T clusters, Germany 9, and Japan, Canada, India, and the Republic of Korea each have four. But China has a staggering 24, the highest for any country. While there are a number of ways to interpret the cluster data, one reasonable conclusion is that such clusters develop where the linkages between academia, industry and overall economic activity are the strongest. Not surprisingly, India's four clusters are located in Bengaluru, Chennai, Mumbai and Delhi.
It is not difficult to see why. Bengaluru is driven by its IT ecosystem, Mumbai by corporate R&D and economic activity, Delhi by government led research and Chennai makes the cut thanks to its strong education infrastructure.
It is here that India can learn some lessons from China. By developing as many as 24 such clusters, China has managed to spread its academic, research and industrial infrastructure quite widely across the country. Instead of relying on a few centres of excellence to do the heavy lifting, it has managed to spread its culture of innovation – strongly linked to industry – far and wide.
India needs to do something similar. The focus must be on strengthening industry-academia partnerships, while at the same time improving the overall quality of scientific and engineering education and research infrastructure. Otherwise, internal inequalities and disparities in development are only likely to worsen over time.
R Srinivasan is a former editor of Business Line newspaper.
Views are personal and do not represent the stand of this publication.