The power of brand ethics: Why honesty and responsibility matter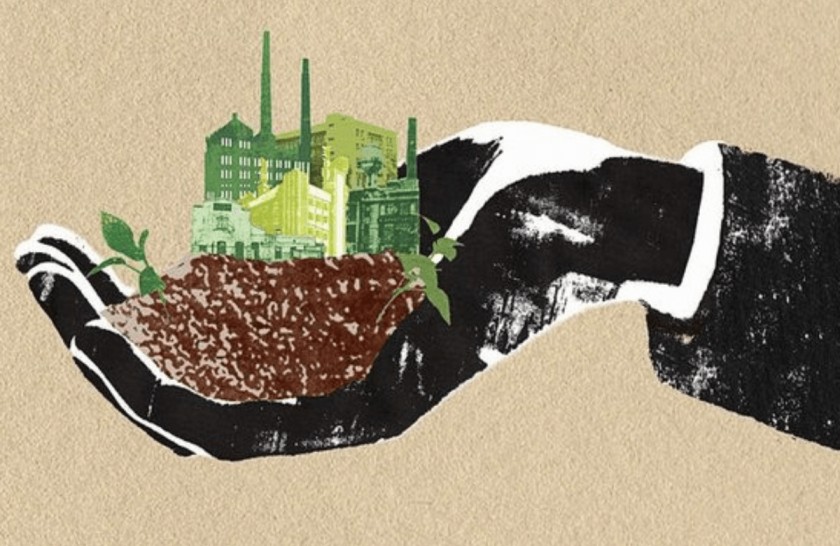 In the wake of a controversial Bournvita claim, questions arise about brand responsibility and need for stronger regulation.
The National Commission for Protection of Child Rights (NCPCR) has endorsed what health and nutrition influencer Revant Himatsingka claimed earlier this month about the chocolate drink Bournvita. What will the brand's parent Mondelez India do next?
Will it try to browbeat NCPCR the way it bullied Himatsingka? Will the chocolates and beverages maker threaten legal action against the children's rights body that has asked it to retract its misleading advertising and labelling on Bournvita packages about the health benefits of the drink? Or, will it finally do what it should have done right at the outset, which is apologising for its dishonesty and unethical business practice and come clean on what exactly brand Bournvita stands for?
The claim
For those who came in late, earlier this month, Himatsingka hosted a short video on his Instagram handle called "foodpharmer" in which he reviewed the composition of Bournvita. In the video, Himatsingka said that Bournvita was a chocolate drink loaded with sugar and artificial colourants, and was actually harmful for children instead of being healthy as claimed by the brand. Listing its harmful ingredients, he said that the tagline of the brand should be "taiyyari diabetes ki", instead of its current official tagline "taiyaari jeet ki".
The video went viral across social platforms and was viewed by more than 12 million viewers on Himatsingka's Instagram handle alone. Badgered, the company issued a statement on April 9 asserting that Bournvita had many health benefits and "it was scientifically crafted by a team of nutritionists and food scientists to offer the best of taste and health". This, however, didn't quell the frenzy created by Himatsingka's video that continued to generate buzz and conversations.
In an effort to control the damage, the company sent him a legal notice on April 13. Himatsingka immediately withdrew his video saying he didn't have the financial muscle to fight back against a resourceful multinational. Shockingly, after this, Himatsingka claimed that his Twitter account was first hacked and then, suspended and he wasn't allowed to create a new account.
Shooting the messenger
The company did manage to silence Himatsingka but the noise around Bournvita and its parent's bullying tactics continued. It is, indeed, commendable that NCPCR investigated the issue. Now, it has publicly castigated the makers of Bournvita for making wrong claims about the health benefits of the beverage and asked them to withdraw all their communication that promotes it as a health drink.
This, however, is too little and too late.
This wasn't the first time a brand made misleading claims about its goodness. This wasn't the first time a brand flexed its financial muscles to silence a responsible and aware citizen who raised a red flag about such claims. This isn't the first time a brand has been asked to withdraw its disingenuous communication. Yet this incident is distressing because it highlights that brands refuse to learn any lessons from the mistakes made by their peers in the past and that they continue to choose shortcuts in the pursuit of financial gains.
It has been argued for long that honesty and ethics needn't be simply part of the brand strategy but these are principles that a sound brand personality should be built upon. For argument's sake, if Bournvita were to be simply a taste enhancer that helped parents in getting their children to drink milk without tantrums, then it should be positioned like that. It might need some ingenuity to come up with a communication plan that would inspire parents to buy it for what it is instead of conning them into believing that it helped in the growth of their children. Don't chocolates, chips, colas and juices sell in the market? Parents do buy such products for their children; the difference is that instead of being sweet-talked into making the purchase decision, they make an informed choice.
In today's new media age, hiding facts is a bad strategy for businesses and trying to scuttle consumer voice is even worse as has been proven by this incident.
Strengthen regulation
Whether this will hurt Bournvita's credibility and sales will be known over the coming days but it has a message for all brand managers that rules of community living apply to brands exactly the way they apply to regular citizens aka consumers; that responsible citizenship is as much a cherished goal for them as it is for their consumers. Brands, too, need to be responsible and honest citizens if credibility and consumer loyalty are their life goals.
Meanwhile, the government needs to play its part, too, in creating a healthy and responsible consumption environment. That Mondelez continued to sell for a long time a sugar-based drink for children in the market while claiming that it delivered many health benefits, and the government agencies didn't catch the lies is a fraud in itself that needs investigation. Besides, the recommendation with regard to the front-labelling of ingredients on packaging needs to be implemented at the earliest.
The Bournvita incident is also a reminder that we need regulation to protect whistle-blowers from corporate bullying and harassment even as a mechanism is being worked upon to ensure that social influencers are adequately qualified to speak on the products they choose to review or endorse.
Most importantly, the government should start regular education campaigns on the exact nature of various ingredients used in products regularly used by consumers.
Written by Archana Shukla. Ms. Shukla is a senior journalist based in Delhi. 
Views are personal and do not represent the stand of this publication.