Tier 2, 3 cities emerging as India's most rapidly growing start-up hub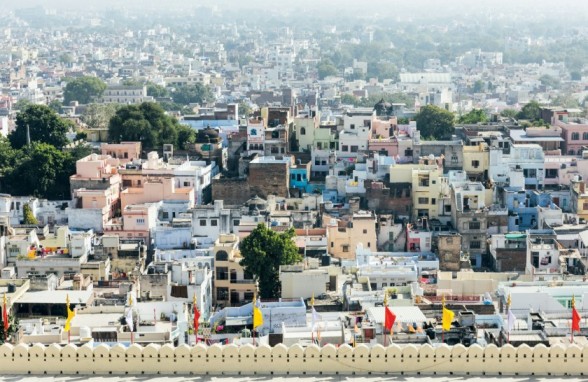 These cities in India are witnessing a surge in startups, driven by improved infrastructure and changing consumer behavior.
Gone are the days when start-ups and entrepreneurship were restricted to metro cities. Today, approximately 50% of the recognised start-ups in India are based out of Tier 2 and Tier 3 cities. The ongoing tech revolution witnessed in Tier 2 and Tier 3 cities are fuelling the country's economic growth and driving socioeconomic transformation on a global scale, according to a detailed news feature on Mint.
Delphin Varghese, Co-Founder & Chief Business Officer, Adcounty Media said that improved infrastructural support, quicker internet, favourable working conditions, better transport communication, and accessibility to an immense pool of talent have all been significant contributors to start-up boosts in small cities. 
Moreover, the changing consumer behaviour, attributed to increased internet penetration, has led to opportunities being opened up in the local market, he added. A BCG report revealed that 50% of online shoppers are located in small cities. This number is anticipated to reach 60% by 2030.
Pushkar Limaye, Co-Founder and CTO of Carnot Technology funded by Mahindra& Mahindra said, "there is a lot of potential in start-ups in Tier II & Tier III cities that needs to be tapped. India is rising and a true indicator of this is entrepreneurs daring to dream big in smaller cities. Every time we visit smaller towns, rural areas, or agriculture expos, we're struck by how much talent and innovation is out there. It was always there, now it is taking flight on the back of technology and internet penetration combined with a renewed self-confidence."
According to Dinesh Pratap Singh, Co-Founder, WoodenStreet, India's development has extended beyond the metros and reached the Tier 2 & 3 cities of the country. 
"Solving local problems & providing solutions at scale in diverse sectors such as healthcare, education, homegrown, agriculture, etc. is the vital reason for the increasing number of start-ups from these parts of the country," said Dinesh Pratap Singh
Additionally, tier 2 cities such as Jaipur, Ahmedabad, Indore and Surat have recorded an economic growth rate of over 40% reasoning that larger spaces are available at low and affordable costs, enabling start-ups to operate at a larger scale, he added.
"Tier 2 & 3 facilitates good infrastructure at a lower cost. The cost of living and survival is also lower in these cities. The people mindset is changing at general, regarding start-ups in these cities. Availability of both skilled as well as unskilled people at a lower cost in comparison to tier 1 cities," said Dr. Vishesh Kasliwal, Founder, Medyseva.
The skyrocketing costs in metro cities and exorbitant rents deter businesses from investing in such places.