CFO India finds out what senior finance leaders think about the newly launched National Logistics Policy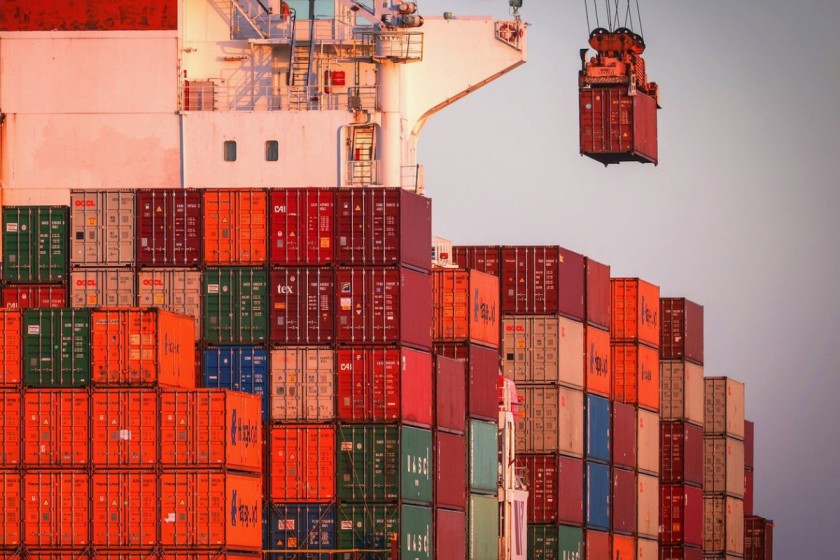 PM Modi launches National Logistics Policy, aiming for logistics to match the speed and vigour of the Cheetah.
Prime Minister Narendra Modi launched the National Logistics Policy (NLP) on the same day of releasing 8 cheetahs, brought from Namibia to India, into the wild in Madhya Pradesh's Kuno National Park. In what can be termed as a well-thought gesture and a symbolic move, he connected the nation's logistics speed with that of cheetah. "We want our logistics to move at the same speed and vigour as the Cheetah," he said.
Senior finance leaders from India Inc have welcomed back the cheetah and hailed the launch of NLP by the government.  This policy is being touted as the first step in creating a single point of reference for all logistics and trade facilitation matters.
The Indian government has worked relentlessly over the past few years to lay the groundwork for this policy. Initiatives like paperless EXIM trade process through e-Sanchit, faceless assessment for customs, provisions for e-way bills, FASTag, GST, etc., have been a gamechanger in revitalizing the Indian logistics sector.
India's vast yet fragmented logistics sector is dotted with many large players as well as small, localized players. The involvement of multiple service providers leads to high logistics costs and a long and extended cycle time that culminate into customer dissatisfaction. Besides, lack of standardization; poor transport infrastructure, bottlenecks and missing links have been a perennial problem. Here's what CFOs from logistics sector think:
Yogesh Patel, CFO, Mahindra Logistics said, "National Logistics Policy has gone ahead in a comprehensive way to look at each of these issues so there's a lot of potential to make the required impact."
"The policy has heavily backed on digitization in terms of leveraging data to overcome the existing logistics issues faster and in a non-traditional manner. The creation of the Unified Logistics Interface Platform (ULIP) has the potential to become a game changer because there's nothing like it that exists in this space till now. However, I think adoption will be as important as its formulation and rollout," Yogesh added.
Ashish Tiwari, Group CFO, Transport Corporation of India (TCI) said, "Indian logistics sector has been marred with transparency issues. ULIP can create a transparent platform that can provide real-time visibility to all stakeholders"
The new policy framework emphasises on streamlining processes for seamless coordination and reducing overall logistics cost, besides creating employment opportunities and upskilling workforce. It also aims to expedite the last-mile delivery and complements PM Gati Shakti – a national master plan for multimodal connectivity.
"The freight corridor and schemes like Bharatmala, Sagarmala and PM Gati Shakti will give impetus to domestic trade and would play a supporting role in realizing the vision of NLP," believes Tiwari.
Many industry observers are of the view that this well-articulated policy can energize India's economy in a shorter span of time.
"NLP is not going to be just a catalyst but an integral piece in helping India realize its 5 trillion-dollar economy vision," said Patel.
India is also moving towards becoming a key player in manufacturing and exports. NLP can act as an enabler in this area, both within and outside the economy, and can help gain a competitive advantage in terms of pricing and turnaround time.
The road ahead
While NLP aims to deploy digital systems to create a single-window e-logistics, there might be implementation challenges like coordination between all the constituents – local authorities as well as large spectrum of industry players ministries involved, and more, cautioned Patel.
TCI's Tiwari believes that since it's a nationwide policy, many states have a lot of catching up to do in terms of having their data online to feed into ULIP. "There are only 16-17 states, which have their logistics-related data online at present," he added.
However, logistics ecosystem is quite optimistic about its potential outcome.
"We are a third-party logistics service provider and being asset light is our core philosophy. We're hopeful that the proposed steps from implementation of the Policy will help us further improve our integrated logistics solutions thereby augmenting revenue streams as well as customer experience," said Patel.
"It's going to benefit a lot of multimodal logistics companies like TCIL. At present, we are grappling with a lot of scattered data that obscures key insights simply because we collect it from multiple sources/agencies. The unified platform ULIP can help us save a lot of time and money in the long run," said Tiwari.
Written by Shivani Srivastava, Content Editor, CFO Collective