Hurtling to 80 and beyond: a roller coaster ride for Rupee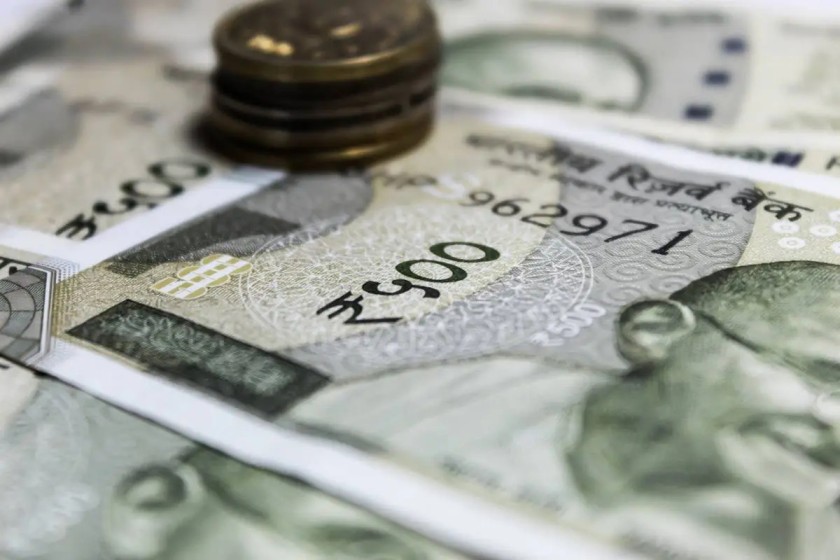 Indian rupee's relentless decline, driven by a strengthening US dollar and global pressures, raises concerns for the economy.
The Indian rupee (INR) is plunging to new lows almost every day. It was at 83.15 to a US dollar last afternoon, marking an 11 per cent depreciation in 2022.
Consensus among analysts points to a roaring dollar index that is making currencies across the world cower. The week also saw a spike in both 2-year and 10-year US Treasury yields, increasing demand for the greenback. Indeed, panic buying of the dollar is accelerating the free fall in the rupee, with all efforts by the Reserve Bank of India proving futile.
A weakening Chinese yuan, bouncing US Dollar Index, rising Brent crude prices and higher 10-year US Treasury yields are all putting pressure on the rupee. Geopolitical and COVID fears surrounding China continue to persist
The dollar is also strengthening because central banks, including the US Federal Reserve, have been hiking interest rates to tame inflation that's at multi-decadal highs, resulting in a sharp inflow of funds into the world's biggest economy.
The South Asian currency has already tumbled about 12% so far this year, equalling its drop over the whole of 2013, when the U.S. Federal Reserve's decision to slow bond purchases prompted a broad selloff in emerging market currencies.
By December, the rupee is likely to fall up to 85 levels, if the Fed chooses to continue rate hikes.
India reported an average monthly trade deficit of $23.2 billion for the first nine months of this year, compared to an average of $15.3 billion in 2021.
Meanwhile, capital flows have been hampered by the Fed's aggressive rate hikes to contain inflation.
The Fed's hikes have led to a near 18% jump in the dollar index this year and have prompted investors to pull out capital from emerging market assets.
Foreign investors have taken out $23.4 billion from Indian equities and $1.4 billion from debt so far this year, according to data from NSDL.